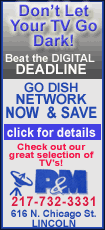 Airlines across the globe are grounding planes, cutting capacity and delaying or even canceling orders for new aircraft as the global economic crisis hits both passenger and cargo air traffic.
And the proposed British Airways-Qantas merger shows, many airlines are looking to consolidate -- and in the worst cases even going out of business.
Last month, Air France-KLM SA said it wouldn't exercise options to buy up to 15 Boeing 777 wide-body jets to help save euro1.4 billion ($1.78 billion) over the coming years. It has also postponed a tender for long-range jets, either the Boeing 787 or Airbus' A350XWB. A tender was to take place by year's end, and no new date has been set.
Kingfisher Airlines, Iberia SA and Cathay Pacific are among other airlines that also recently announced delays or possible cancellations of their orders for Airbus and Boeing passenger and cargo aircraft, including Airbus' A380 superjumbo and Boeing's 777.
Lufthansa has grounded four Airbus A300-600s because of a drop in demand and is looking to do the same with three A340-300s, but so far has no plans to delay or reschedule orders.
The merger talks between British Airways PLC and Australia's Qantas Airways Ltd. also raise questions over the fate of their own orders for Airbus' 525-seater A380. British Airways has ordered 12 of the superjumbos, Qantas has one and expects 19 more. A merged airline could find ways to make do with fewer jets.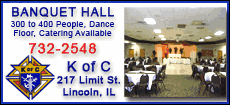 "What we've seen so far is a very gentle adjustment," said industry analyst Sandy Morris at ABN Amro bank in London, "We do expect there is worse to come."
Last week, the International Air Transport Association said global air traffic shrank for a second consecutive month in October and warned "the gloom continues and the situation of the industry remains critical."
When airlines cancel or delay orders for jets that weren't scheduled to be delivered for several years, the impact on the jet makers is manageable. Jets made for one airline can be sold to another relatively easily, so when one airline asks to postpone delivery of its aircraft, Airbus and Boeing can arrange to speed up delivery to another airline.
"We stay in close touch with our customers to carefully manage the order book," said Airbus spokesman Stefan Schaffrath.
He cited a recent deal with Nigerian carrier Arik Air for 3 A340-500 aircraft that had originally been ordered by Kingfisher, and last month's deal where BOC Aviation, the Singapore-based aircraft leasing arm of the Bank of China, arranged to buy 17 aircraft that had been ordered by U.S. carrier Skybus before it filed for bankruptcy in April.