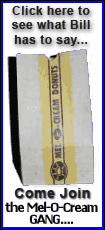 But in the end, officials say all it took was some juicy green leaves on a branch held by the caretaker to lure the camels back into captivity.
Police spokesman Jaime Torres says the camels named Yull and Tobi escaped early Wednesday from the warehouse of a businessman, who had bought the animals for a planned amusement park.
Mexico has seen a rash of escaped animals lately, including four tigers, a 500-pound lion and a 5-ton elephant.