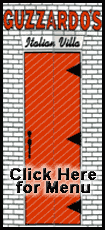 Wang did not elaborate. But Beijing is a major owner of U.S. Treasury debt that finances Washington's budget deficit, and the dollar's recent weakness and U.S. financial turmoil have fueled Chinese anxiety about the safety of such holdings.
U.S. officials pressed the Chinese side to pursue continued reform of their currency policies to ease trade tensions by allowing the yuan to strengthen against the dollar, according to American officials who briefed reporters on condition that they not be identified further.
They said Chinese officials affirmed their commitment to currency reform, and one U.S. official said that means an appreciation of the yuan over time. They declined to give other details of the currency discussions.
The two sides also discussed the importance of U.S. economic cooperation in combating trade protectionism, the American officials said.
The twice-a-year dialogue, launched in 2006, is meant to address the long-term growth of U.S.-Chinese economic ties. But this round also is due to touch on how to manage macroeconomic risk. Still, no breakthroughs were expected in the most sensitive areas such as trade.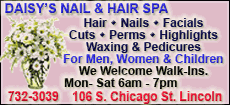 The officials said they did not know details of what Wang, the Chinese envoy, meant by protecting Chinese investments. But they said there was extensive discussion of steps the United States was taking to stabilize its economy.
American companies contend the yuan is kept undervalued, giving China's exporters an unfair advantage and adding to its trade surplus. Some American lawmakers want to punish Beijing if it fails to act faster on easing exchange-rate controls.
The yuan has risen 20 percent since Beijing cut its peg to the dollar in July 2005. But it has fallen this week in government-controlled trading -- including a nearly 1 percent decline Monday, its biggest one-day drop in three years -- in what analysts suggested was a message from Beijing to go easy on the issue.
The yuan's recent drop might have been meant as a warning to President-elect Barack Obama, that talks will be more effective than confrontation, said Frank F.X. Gong, chief Asia economist for JPMorgan Securities Ltd.
Obama has yet to say whether he will continue the dialogue. Some analysts have speculated that Obama and the U.S. Congress will take a harder line on China.
"The signal China sent on Monday is: We also have our own political problems and issues in a slowing economic environment," JP Morgan's Gong said in a note to clients.
China's central bank governor, Zhou Xiaochuan, said Washington and Beijing should work more closely together to regulate financial derivatives and unconventional banking arrangements, two elements blamed for the financial crisis, according to a Chinese official.