"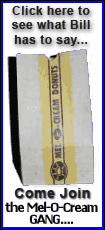 The market tanked," Assistant U.S. Attorney Peter Ziedas said. "If we were able to effectively market these and come up with some kind of return, we would have done it."
Like any seller, the U.S. Marshals Service, which is in charge of getting rid of assets grabbed by the Justice Department, is finding that location is the key to real estate these days.
"We are dealing with markets that have either declined slightly or tanked in different regions," said Dave Turner, a Marshals Service spokesman in Washington.
"Clearly the market in Los Angeles comes to mind, the market in southern Florida and Las Vegas," he said. "It's really unfortunate when we find a neighborhood or a city facing that situation."
Michigan is in the top 10 states for home foreclosures; a recent list of Wayne County properties inserted in the Sunday newspaper was as thick as the paper. The state's unemployment rate rose to 9.3 percent in October, well above the national figure, as the auto industry sheds jobs.
Against this gloomy background, the government tried to dismantle Carson's real-estate holdings, mostly rentals, a miniature empire alleged to have been the tainted fruit of two decades of drug trafficking. Investigators claim his commercial buildings were large enough to conceal truckloads of marijuana from Mexico.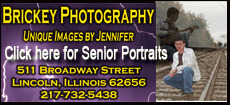 Carson died of cancer at age 54 in January 2004, two months after he was charged with financial crimes. His demise, however, did not stop federal authorities from returning in 2007 with a civil lawsuit to seize his properties.
Carson "drove an associate around the city of Detroit on several occasions and showed the associate all of the properties he owned," the government alleged. "Carson bragged about the fact that he had purchased the ... properties with narcotics proceeds."
Defense lawyer David DuMouchel said his client denied any involvement in drugs.
"Seemed like a nice guy who worked hard," DuMouchel said. "The government apparently had a different view."
Rodney Carson, 35, said the family was stunned by the government's decision to pursue the real estate after his father's death.
"I'm not going to say I spent 24/7 with my father, but I never knew of a drug investigation," he said.
Unlike a criminal case, where guilt must be established beyond a reasonable doubt, the threshold in a forfeiture case is much lower. The government must show a "substantial" connection between certain assets and a crime, not necessarily a direct link.
Carson's widow, Ida, "screamed at the top of her lungs, `This is not true!' She's denied it completely," Rodney Carson said of the government's allegation. "But our lawyer told us to settle or they'll bottle you up. I believe we were bullied. That's the only polite way to classify it."