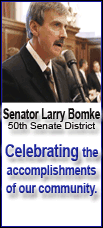 "The question was: Because he's black, how much pressure would he feel to be more traditional with appointments?" said Jamal Simmons, a Democratic consultant who worked with the Obama campaign. "The leadership of the campaign in the beginning wasn't very diverse, so there were questions about that. But I don't hear those questions any more."
In Obama's seven Cabinet announcements so far, white men are the minority with two nominations -- Timothy Geithner at Treasury and Robert Gates at Defense. Three are women -- Janet Napolitano at Homeland Security, Susan Rice as United Nations ambassador and Hillary Rodham Clinton at State.
With Clinton set to replace Secretary of State Condoleezza Rice, former Secretary of State Madeline Albright was jokingly asked at an appearance this week whether there will ever be a male secretary of state again. There probably will be "someday," she told her audience of business executives at the Fortune 500 Forum.
The United Nations ambassador is not a Cabinet position under President George Bush, but it was under former President Bill Clinton and Obama said it will be in his administration. His nominee, Susan Rice, is black, as is attorney general nominee Eric Holder.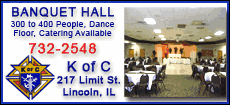 Bush and Clinton also made a point of diversity in their Cabinets when they moved into the White House. Bush's first Cabinet had four women, two Asian-Americans, two blacks and one Hispanic. Clinton, who promised to appoint a Cabinet that "looks like America," had three women, two Hispanics and four blacks when he first took office.
Latino groups applauded the selection of Richardson, although some were disappointed that the Mexican-American governor was not chosen for secretary of state after Obama interviewed him for the job. A reporter from Spanish-language television network Telemundo asked Obama to respond to Hispanics' concerns that there aren't more Latinos advising him and that Richardson got the "consolation prize."
Obama responded that he's only appointed about half the Cabinet so far and when he's done, "I think people are going to say, this is one of the most diverse Cabinets and White House staffs of all time."
Obama transition head John Podesta has been meeting with Hispanic groups and hearing their suggestions for other Latinos who could be considered for high-level administration positions. Democratic officials say Rep. Xavier Becerra, D-Calif., is the leading contender to be U.S. trade representative.
Latinos are the largest minority group in the country, comprising 15 percent of the U.S. population, and helped Obama win in key battleground states such as New Mexico and Florida.
"I definitely don't think we should characterize it as a consolation prize, but it's not enough," said Brent Wilkes, executive director of League of United Latin American Citizens.
Wilkes said the Richardson pick gets the Obama team on its way to mollifying some of the concerns raised "and if you trust what the transition team is saying, Latino leaders should be pleased" after all nominations are made. "And we do trust them," Wilkes said.