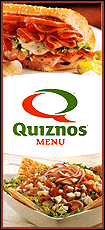 The bus was traveling on Interstate 39 when the truck jackknifed in front of the bus Wednesday night and the two vehicles collided, Peoria Charter Coach President Bill Winkler said.
Paris Ervin, a spokeswoman for the Illinois Department of Transportation, said the crash occurred on an icy road, although it was too early to speculate on a cause.
Bus passengers were taken to three area hospitals, said a dispatcher at the LaSalle County sheriff's office. Nursing supervisors at the hospitals said the victims were treated and released.
The bus was coming from Chicago with a group of 40 people, all Dunlap High School students and a chaperone, Winkler said. He did not know the purpose of the trip.
Staff at St. Margaret's Hospital in Spring Valley treated 13 students, a nursing supervisor said. She declined to describe their injuries.
Twenty-three students were taken to Illinois Valley Community Hospital in Peru, where a nursing supervisor said they were attended to by emergency room personnel.
A woman who answered the telephone at St. Mary's Hospital in Streator declined comment.
The interstate was closed until the wrecked vehicles were removed. Lostant is about 40 miles north of Bloomington.
Copyright 2008 The Associated Press. All rights reserved. This material may not be published, broadcast, rewritten or redistributed.