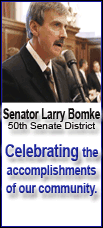 Snyder gets the master bedroom, while Partridge gets a smaller one. Snyder watches TV on one end of the house, Partridge on the other. The two split the grocery bill and kitchen duties. Sometimes they eat dinner together, sometimes apart. There are awkward silences, or worse.
"We've had tremendous arguments over things like who gets to park in the garage, but at this point, it's kind of settling down into a routine," said Partridge, 45, who works in public relations. "It's the lesser of two evils. I think the financial stress of a foreclosure, which would probably also lead to a bankruptcy, would be worse."
With the recession and the collapse of the housing market, more and more couples who have broken up are continuing to live under the same roof, according to judges and divorce lawyers. Some are waiting for housing prices to rebound; some are trying to get back on their feet financially.
The phenomenon is being felt around the country but most keenly in areas hit harder by foreclosure, such as the Sun Belt.
When the real estate market was booming, couples would promptly sell their home, split the profits and go their separate ways.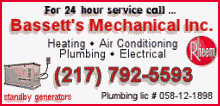 These days, Florida Judge John C. Lenderman said, about a third of his cases involve homes that are in foreclosure or that a family is struggling to sell. Lenderman said he has never seen anything like it in 40 years as a lawyer and judge.
"They just can't do anything, financially," he said. "I've actually got a number of people, guys who are saying they're sleeping in their cars or pickup trucks, not paying their child support or anything. I've got some folks here who are down to flipping burgers."
Sometimes the financial implications of a divorce are so grim that a couple whose marriage is on the rocks decide to give it another try.
Kent Peterson, a longtime divorce mediator in Wayzata, Minn., said a young couple from the Minneapolis area were moving toward separation until they got a look at all the costs involved in divorce.
"The thinking was they need to work a little harder and stay together because of the changing asset picture," he said.
Linda Melville filed for divorce from John, her husband of 13 years, in August. Four months later, the estranged couple are still living on the same property in St. Petersburg, Fla.: she in the main, two-story brick house, surrounded by mementos of their marriage; he in a one-bedroom apartment that stands about 75 feet back.
Linda was laid off from her job in October and said she cannot afford to rent a place on her own. And so, while she looks for a job and tries to start the next chapter of her life, she remains in the home where the couple -- who had no children together -- celebrated holidays, put in a back deck and laid flagstone steps together outside the front door.
"Living as close as we do, it really makes it difficult to achieve closure," she said recently.
Despite the close quarters, the couple rarely cross paths. Linda Melville said they hadn't spoken to each other for a month before meeting about their divorce in late November. "The only conversation that takes place is via the lawyers," she said. "Even negotiating a day to do laundry."