Although the New Orleans rapper -- who has been nominated for Grammys before but has never taken home a trophy -- was the leading nominee, he wasn't the only big act to have a big night.
Following close behind during the Grammys' first-ever nominations ceremony/concert combination was Coldplay, with seven nods. The Chris Martin-led British group's "Viva La Vida," one of the year's best-selling CDs, is in album of the year contention along with Radiohead's groundbreaking "In Rainbows"; singer-songwriter Ne-Yo's "Year of the Gentleman"; and Robert Plant's collaboration with Alison Krauss, "Raising Sand."
Coldplay and Plant & Krauss were also nominated in the coveted record of the year category for the respective songs "Viva La Vida" and "Please Read the Letter." Other record of the year nominees were British songstress Leona Lewis for "Bleeding Love"; another British newcomer, Adele, for "Chasing Pavements"; and M.I.A. for her breakthrough hit, "Paper Planes."
Some surprising omissions: Katy Perry, who had one of the year's biggest hits with "I Kissed a Girl," was shut out of the top categories, including record of the year and best new artist. Still, she was excited about her nomination for female pop vocal performance: "I feel very grateful to be recognized by an institution of such iconic musical history. I can't believe it, but this year I won't be watching the Grammys in my jammies!" she said in a statement.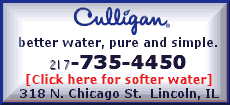 Metallica got three nominations, but their huge comeback record "Death Magnetic" didn't get a nod for album of the year despite being a top seller in 2008.
Nominations were announced in a new format this year, with an hourlong CBS concert special that featured a brisk procession of performers and LL Cool J and Taylor Swift as hosts.
Though she hosted and performed, Swift, last year's best new artist nominee, was shut out completely. The 18-year-old country artist has had a sensational year thanks to the continued success of her 2006 self-titled debut album and her latest top-selling CD, "Fearless." While neither was eligible for consideration, her recent singles were.
While "Tha Carter III" was not regarded by critics as his greatest CD, it was the album that made the highly regarded rapper -- who has been on the scene for more than a decade -- a certified superstar, thanks to massive hits like "Lollipop" and "A Milli." Lil Wayne not only rapped on his own hits but seemed to be on just about every urban act's record, and that was reflected in his multiple nominations, some of which were for collaborations.
"Tha Carter III" was the only record this year to sell 1 million copies in its first week and is the year's top seller with 2.7 million copies sold.
Coldplay's "Viva La Vida," its first album in three years, was also a huge hit; it has sold 1.9 million copies to date.
Radiohead's "In Rainbows" didn't break sales records, but it was as revolutionary as it was critically acclaimed. First released last fall in a pay-as-you wish format on the band's Web site, "In Rainbows" was an instant viral sensation that shook up an industry struggling with its traditional business model (although Radiohead later released the album traditionally via a record label).
Plant linked up with Grammy darling and bluegrass artist Krauss for a CD that pushed both in different musical directions, while Ne-Yo, who has produced several smashes for other artists, had success with "Year of the Gentleman."