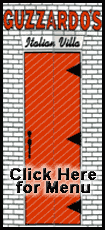 Police said the driver of the Mazda RX7 accidentally hit the gas instead of the clutch. The driver, who was not ticketed, said she recently bought the car but had only driven it a few times.
Bulldogs Tour owner John La Verne refunded the tour fee although some completed the outing.
La Verne said he's glad the accident wasn't worse, saying Charleston doesn't "need any more ghost stories."
___
Information from: The Post and Courier, http://www.charleston.net/