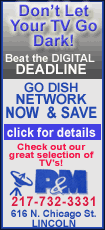 The United States is increasing pressure on Pakistan's shaky government, sending two top officials to Islamabad in as many days to insist that Pakistan hide nothing about the origins of a terrorist attack in Mumbai that India has blamed squarely on Pakistani militants. The nearly three-day assault that killed 171 was carried out by 10 suspected Muslim militants against upscale hotels, a restaurant and other sites across Mumbai.
She said that in her meetings "I have found a Pakistani government that is focused on the threat and understands its responsibilities to respond to terrorism and extremism" wherever it is found.
Rice said it is critical that various countries, including India, the United States, Britain and Pakistan, work cooperatively and the countries must avoid taking any actions that will make the situation worse. She noted that India-Pakistan relations had improved considerably when the attacks happened.
"It was a sophisticated attack at a level of sophistication that we haven't seen here on the subcontinent before," she said. "That means there is urgency to getting to the bottom of it.''"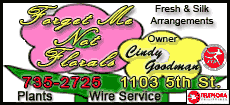 Pakistan's President Asif Ali Zardari told Rice he will take "strong action" against elements in his country that were involved in the terrorist attacks in Mumbai. A presidential statement said Zardari also repeated a promise to help investigate the attacks and said Pakistan was determined to ensure its territory is not used for any act of terrorism.
Zardari's office said in a statement that he "reiterated that the government will not only assist in (the) investigation but also take strong action against any Pakistani elements found involved in the attack." He said Pakistan was "determined to ensure that its territory is not used for any act of terrorism," the statement said.
Rice talked about the importance of Pakistan dealing with those "who may use Pakistani territory even if they are not state actors. And I found a Pakistani leadership that is very focused and I think very committed for its own reasons."
She said Pakistan would investigate the situation with Mumbai "because the Pakistani government, I was told and I fully believe, is very commmitted to this war on terror, does not in any way want to be associated with terrorist elements and is indeed fighting to root them out wherever they find them." She said her talks in Pakistan have been "quite satisfactory."
After expressing U.S. condolences for the more than 170 deaths in India, Rice flew to Pakistan for the meetings with civilian and military leaders. The U.S. wants broader sharing of intelligence and a commitment by Pakistan to root out terror groups that have found a comfortable perch in the Muslim country.