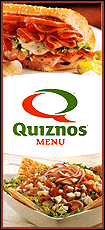 Obama's proposal "would be a regressive and costly giveaway to the very wealthiest families in America," the liberal-leaning Citizens for Tax Justice said in a report.
The report, citing statistics from the Internal Revenue Service, said only 0.7 percent of estates were subject to the World War I-era tax in 2007. That ranged from 1.5 percent of estates in California to 0.1 percent in Mississippi.
While noting that Obama would reverse the plan, as prescribed in President George W. Bush's 2001 tax cut, to eliminate the estate tax for one year in 2010, it said the next president would unnecessarily cut the tax below pre-Bush levels.
"If we tax earnings from work, it would seem only fair that we also tax transfers of large fortunes to those who do not need to work because of the enormous wealth of their families," it said.
Farm and small business groups disagree. They argue that what they refer to as the "death tax" can be devastating to the future of family enterprises.
The true cost of the tax, said Bill Rys, tax counsel for the National Federation of Independent Business, includes planning measures to ease the burden, diverting money that could be used for investment or hiring. And "to pay that tax you've got to sell off the assets that create the value of the estate," he said.
Bush's 2001 tax act gradually raises the value of estates that are exempt from the tax while simultaneously lowering the estate tax rate until the tax is eliminated in 2010. Prior to the act, estates were taxed up to 55 percent on inherited assets above $1 million, or $2 million for married couples. In 2009 the rate would be 45 percent for assets above $3.5 million, or $7 million for married couples.
Without congressional action, the tax would revert to 2001 levels in 2011, and Bush and his GOP allies in Congress have tried unsuccessfully to make the repeal permanent. Democrats have argued that the tax affects very few people and that repeal would cost the Treasury some $500 billion over the following decade, or double that if interest on the additional national debt is included.
Obama has proposed freezing the tax at the 2009 level. "The estate tax would be effectively repealed for 99.7 percent of estates," according to Obama's campaign Web site. "This policy would cut the number of estates covered by the tax by 84 percent relative to 2000."
The Tax Policy Center estimated in August that Obama's proposal would result in $284 billion in lost revenues over the next decade. It said GOP presidential nominee John McCain's plan to cut the rate to 15 percent with a $5 million exemption would be twice as expensive.