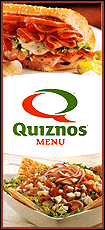 Northern New England temperatures were to reach seasonably warm temperatures, with highs in the upper 40s and windy conditions with gusts up to 35 mph.
To the west, the Plains and upper Midwest were forecast to enjoy dry conditions and clearing skies as high pressure builds, though light snow flurries were possible over the upper Midwest, possibly reaching into the central Plains.
High pressure was building over the West Coast, and slightly warmer temperatures were forecast for the Pacific Northwest and northern California. The Rockies were to be cold and snowy.
Temperatures in the Lower 48 states on Wednesday ranged from a low of 3 degrees at Grand Marais Airport, Minn., to a high of 87 degrees at Alice, Texas.