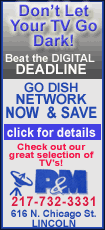 Leaders of Ford Motor Co., General Motors Corp. and Chrysler LLC have said they don't consider bankruptcy a viable option, since it would destroy potential customers' confidence in the companies. But they also say they're burning through millions of dollars every day, and they need help from the federal government.
If one of the Detroit Big Three does file for bankruptcy, the impact could trickle down in several ways to the people who buy their cars. Joe the Chevy driver may not get as much money if he sells his car. His auto dealer might shut down. And replacement parts could become harder to find.
Here are some questions and answers about the potential impact of an automaker bankruptcy on car owners.
Q: First of all, what sort of bankruptcy filing would these companies make?
A: It likely would be what's called a prepackaged Chapter 11 filing. That allows the company to continue doing business while renegotiating contracts and terms to gain some financial breathing room from its debt.
The prepackaged part means the company has already negotiated some of the terms before it files anything in court. Corporate bankruptcy attorney Alan Mills says he doesn't think any of these companies are considering a Chapter 7 filing, which would essentially put them out of business.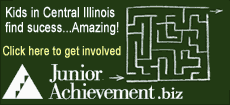 Q: If they're going to renegotiate everything, what does that mean for the warranty on my new car?
A: Probably nothing. These carmakers already may see a drop in business simply because they filed for bankruptcy. They can't afford to alienate any existing customers by messing with their warranties.
One of the first goals for companies in a bankruptcy proceeding would be making sure they have the authority to honor warranties, Mills said. Even carmakers that stop producing a certain model will still honor the warranty on that model.
Q: But what about that sweet, zero-percent financing deal I landed on my new car, or the rebate I've been promised?
A: See above. Honoring those agreements will become a priority for the carmaker.
"Your terms are going to be your terms unless they want to lose customer base," Mills said.
Q: How would a bankruptcy filing affect the value of my car if I want to sell it or trade in for something else?
A: Here's where Joe the Chevy Driver may get pinched. People may avoid the brands of a bankrupt carmaker because they will worry about warranties or the availability of parts and service down the road.
This could be a problem especially for cars that are only a couple of years old and still have some warranty coverage, said Paul Taylor, chief economist for the National Automobile Dealers Association. Cars that are five to 10 years old pose less of a risk for the buyer because they have less money at stake.