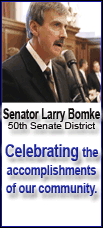 After bolting to a 14-year high of 6.5 percent in October, the unemployment rate likely climbed to 6.8 percent last month, according to economists' forecasts. If they are right, that would mark the worst showing in 15 years.
Skittish employers, which have slashed 1.2 million jobs this year alone, probably axed another 320,000 last month, economists forecast. If that estimate is correct, it would represent the deepest cut to monthly payrolls since October 2001, when the economy was suffering through a recession following the Sept. 11 terrorist attacks.
Employers are slashing costs to the bone as they try to cope with sagging appetites from customers in the United States as well as in other countries, which are struggling with their own economic troubles.
The carnage -- including the worst financial crisis since the 1930s -- is hitting a wide range of companies.
Just in recent days, household names like AT&T Inc., DuPont, JPMorgan Chase & Co., as well as jet engine maker Pratt & Whitney, a subsidiary of United Technologies Corp., and mining company Freeport-McMoRan Copper & Gold Inc. announced layoffs.
Fighting for their survival, the chiefs of Chrysler LLC, General Motors Corp. and Ford Motor Co. will return Friday to Capitol Hill to make a pitch to lawmakers for the second straight day for as much as $34 billion in emergency aid.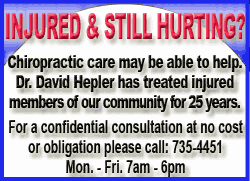 Worn-out consumers battered by job losses, shrinking nest eggs and tanking home values have retrenched, throwing the economy into a tailspin. As the unemployment rate continues to move higher, consumers will burrow further, dragging the economy down even more, a vicious circle that Washington policymakers are trying to break.
Federal Reserve Chairman Ben Bernanke is expected ratchet down a key interest rate -- now near a historic low of 1 percent -- by as much as a half-percentage point on Dec. 16 in a bid to breath life into the moribund economy. Bernanke is exploring other economic revival options and wants the government to step up efforts to curb home foreclosures.
Treasury Secretary Henry Paulson, the overseer of a $700 billion financial bailout program, is weighing new initiatives, too, even as his remaining days in office are numbered.