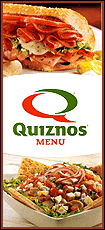 With several lawmakers in both parties pressing them to consider a pre-negotiated bankruptcy -- something they have consistently shunned -- members of Congress and the Big Three both were contemplating a government-run restructuring that would yield similar results, including massive downsizing and labor givebacks.
U.S. auto executives were appearing before the House Financial Services Committee for the second time to outline their plans for staying afloat with a government infusion.
The rescue, though, was facing fresh obstacles in Congress, with lawmakers still unconvinced they should support yet another bailout and congressional officials saying a leading proposal for helping the carmakers wouldn't come close to covering the cost.
"We're looking at a death sentence" for the auto companies, Sen. Chris Dodd, D-Conn., the Senate Banking Committee chairman, said Thursday, pledging to try to help the Big Three. He quickly added, "I'm not a miracle worker and no one here is."
Finding the money was proving to be an uphill battle. Congressional budget analysts said one leading proposal -- to use an already approved fund set aside for making cars environmentally efficient -- would provide just $7.5 billion -- a fraction of what General Motors Corp., Ford Motor Co. and Chrysler LLC say they need.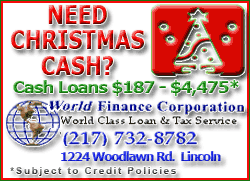 Democratic congressional leaders are leaning on President George W. Bush to instead tap into the already enacted $700 billion Wall Street bailout fund to aid the auto industry, arguing that a carmaker collapse would have a devastating impact on the financial firms the program is designed to help.
The Bush administration has said it has no intention of doing so, arguing that the money was supposed to be for financial institutions, and instead wants to convert the fuel-efficiency money into emergency loans.
Auto state lawmakers are threatening to block the administration from accessing the second half of the financial rescue fund unless it comes to the aid of the Big Three.
And President-elect Barack Obama wasn't stepping forward with an alternative. Rep. Barney Frank, D-Mass., who has been dealing with both the financial bailout and the auto rescue proposal as chairman of the House Financial Services Committee, said Obama is "going to have to be more assertive than he's been."