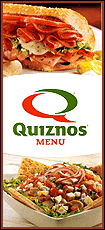 The Labor Department's monthly employment report is expected to show that the unemployment rate soared to 6.8 percent in November from 6.5 percent in October and that companies cut another 320,000 jobs. That would represent the deepest cut to monthly payrolls since October 2001, when the economy was suffering through a recession following the Sept. 11 terrorist attacks. The report is due at 8:30 a.m. EST.
Employers cut 1.2 million jobs through October. And the layoffs keep coming -- on Thursday, bellwether companies like AT&T Inc. and DuPont Co. announced they were cutting thousands of jobs.
The fear on Wall Street is that a rising unemployment rate will, among other things, lead to a more severe pullback in consumer spending, which is a crucial component to helping the economy rebound. Weak retail sales reports for the month of November released Thursday added to these concerns.
Meanwhile, investors also are awaiting a second day of congressional hearings with the heads of Detroit's top three automakers, who are appearing on Capitol Hill in an effort to save their troubled industry.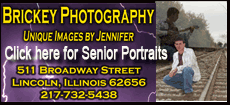 General Motors Corp., Ford Motor Co. and Chrysler LLC are collectively seeking $34 billion in emergency funding. While the market largely expects the companies to win some sort of government aid, support for the troubled carmakers wasn't guaranteed.
Later Friday, the Federal Reserve will release consumer credit data for October.
Dow Jones industrial average futures fell 24, or 0.29 percent, to 8,378. Standard & Poor's 500 index futures fell 3.90, or 0.46 percent, to 843.60, while Nasdaq 100 index futures dipped 3.25, or 0.29 percent, to 1,131.75.
Stocks wavered Thursday before tumbling in the final hour of trading as investors grew increasingly cautious ahead of the employment report. The major indexes each fell more than 2.5 percent and the Dow Jones industrial average dropped 216 points after finishing higher in seven of the previous eight sessions.