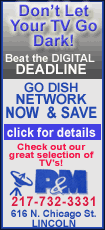 Any joy over the ECB's decision to cut its interest rate to 2.5 percent from 3.25 percent was muted by the German Bundesbank's forecast that Europe's biggest economy will shrink 0.8 percent next year.
Similar gloom was found in Britain, where the FTSE-100 was down 1.2 percent 4,113.98 in late-morning trading, despite the Bank of England's decision Thursday to cut its benchmark refinancing rate to 2 percent.
France's CAC-40 was down nearly 2.8 percent to 3,074.25 and the Swedish stock exchange dropped 2 percent to 192.58, in spite of a 1.75 percent cut by the Swedish Riksbank to 2 percent.
In Tokyo, Japan's Nikkei 225 average ended the week with a whimper, closing down 6.73 points, or 0.1 percent, at 7,917.51 as investors wavered between hunting for bargains and staying cautious ahead of the U.S. employment report later Friday.
Elsewhere in Asia, Hong Kong's Hang Seng index advanced 2.5 percent to 13,846.09 and South Korea's Kospi climbed 2.1 percent to 1,028.13 but markets in Australia, Taiwan, Indonesia, New Zealand, the Philippines and Malaysia retreated.
"There is no major funding going into the market, so it is losing momentum," said Linus Yip, a strategist at First Shanghai Securities in Hong Kong, where turnover was light. "Major investors are still staying on the sidelines," he said.
On Wall Street Thursday, the Dow Jones industrial average slid 215.45 points, or 2.5 percent, to 8,376.24.
The number of Americans claiming unemployment benefits last week reached its highest level in 26 years, while factory orders plunged a bigger-than-expected 5.1 percent in October. The U.S. Labor Department unemployment report due Friday was expected to show the jobless rate rose to 6.8 percent in November as companies slashed 320,000 jobs.