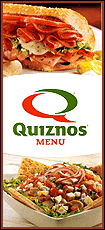 With some teams skittish because of the recession, the free-agent market has slowed this offseason. Only seven of 171 free agents had agreed to contracts entering Thursday, but the pace was expected to pick up at the winter meetings, which start Monday in Las Vegas.
The average salary had been $3.15 million on opening day, according to the commissioner's office, but the figure always declines during the season as higher-paid veterans are released and replaced by lower-paid young players. The final average is based on the 926 players who were in the majors and on disabled lists Aug. 31, the day before rosters expanded.
The New York Yankees topped the major leagues in average salary for the 10th consecutive season despite a disappointing year in which their streak of postseason appearances ended at 13. The Yankees' average of $6.86 million was down from a record $7.47 million last year.
The Chicago Cubs were second at $4.68 million, followed by the Los Angeles Angels ($4.56 million), the Chicago White Sox ($4.5 million), the Los Angeles Dodgers ($4.37 million), Boston ($4.2 million) and Detroit ($4.15 million).
Philadelphia, which won its first World Series title since 1980, was 11th at $3.39 million, and the AL champion Tampa Bay Rays were 27th at $1.59 million, up from a major league low of $906,000 last year. The only teams trailing the Rays this season were Washington ($1.35 million), Pittsburgh ($1.2 million) and Florida ($868,000).
The commissioner's office will not determine its final figure for several weeks. Major League Baseball's numbers usually differ slightly than those of the players' association because of different methods of calculation.