$775 million of federal dollars to Illinois hospitals and Medicaid providers for 2009

Send a link to a friend
[December 05, 2008] CHICAGO -- On the heels of reports that the nation is in an economic recession, hospitals and other medical providers will receive millions of federal dollars to help care for Medicaid patients, Gov. Rod R. Blagojevich announced Thursday. The federal Centers for Medicare and Medicaid Services approved the governor's 2009 hospital assessment, which he advocated for and signed this summer. Federal approval means that hospitals, especially those with high volumes of Medicaid patients, will receive millions of additional dollars in federal matching funds.
"This is a great day for hospitals and Medicaid providers throughout Illinois because they will now get the resources they need to help them continue treating some of the most underserved communities in our state," Blagojevich said. "Low-income families, seniors and people with disabilities rely on the Medicaid services these hospitals provide. I would like to thank lawmakers for overwhelmingly passing the legislation that I signed to help make this assessment a reality."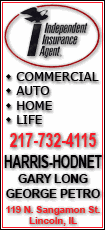 Under this five-year agreement between Illinois and the federal government, the Illinois Department of Healthcare and Family Services will distribute an estimated annual amount of over $1.5 billion in Medicaid payments to hospitals. The federal government matches these payments and sends Illinois over $775 million in matching funds. The state then collects $900 million in taxes from hospitals to help support this spending. Through this process, hospitals gain $640 million in increased funding, and $130 million is made available for critical services delivered by other Medicaid providers as well.
"I would like to thank lawmakers and our many industry partners, including the Illinois Hospital Association, the Association of Safety Net Hospitals, Sen. Schoenberg, Rep. Currie and Cook County's Stroger Hospital, who worked with the department to help us secure federal approval for this hospital assessment plan. Through this agreement, Illinois hospitals will receive vital funding for years to come," said Barry S. Maram, director of the Department of Healthcare and Family Services. "And I would especially like to thank Gov. Blagojevich for his continued leadership in achieving not only this new hospital assessment plan but in achieving two previous hospital plans that brought nearly $2.3 billion in federal dollars to Illinois."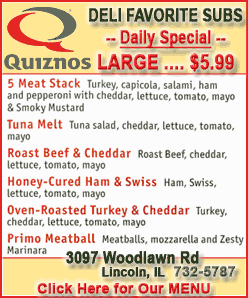 The Department of Healthcare and Family Services will distribute the money to hospitals during the course of the year through monthly payments, greatly assisting these providers in difficult economic times. The amount of money a hospital receives is based on the various services it provides to Medicaid patients. The additional funding recognizes hospitals that provide obstetrical, psychiatric and rehabilitative services, and addresses capital costs and other types of services.
The approval also includes significant funding for Cook County's Stroger Hospital through a federal funding stream used to compensate those serving a disproportionate share of Medicaid and uninsured individuals.
Before Blagojevich came into office, no hospital assessment plan existed. As a result, during that time hundreds of millions of federal health care dollars did not come to the state of Illinois. The first hospital assessment plan approved by the federal government brought $490 million to Illinois in just more than one year. The last plan, which ended July 1, brought $1.8 billion to Illinois. This latest approval will bring over $3.8 billion to Illinois over five years.
[Text from file received from the Illinois Office of Communication and Information; LDN staff]