Slim Randles' Home Country
Mailbox brings trouble for model citizen

Send a link to a friend
[December 06, 2008] "Hey, Bert!" we all said, cheerfully, as our pal joined us at the Mule Barn truck stop's philosophy counter.
Bert just groaned, flipped over his coffee mug for Mavis to fill and sank his head into his hands.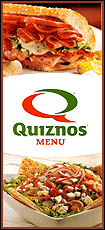 "Bad news?" Steve asked.

Bert groaned and shook his head.

"Tax trouble?" ventured Doc.

More shaking of the head.

"My stars," said Dud, "I'll bet Maizie's left him and run off with a French hairdresser!"

Even Bert had to chuckle at that one.

"Worse, guys," he said. "Much worse."

We all looked at him.

"I got an official notice in my mailbox from the U.S. Government of Postal Service," Bert said. "My mailbox has been condemned."

"No!" shouted the chorus.

"It's a fact," he said, nodding. "Now, boys, you know I did my time in the service, right? And I pay my taxes whether I want to or not. I even help old ladies across the street."

"That's right," said Doc. "Whether they want to cross or not."

"We're with you, Bert," said Steve.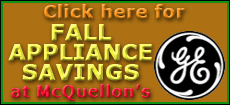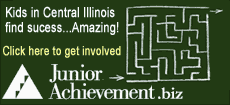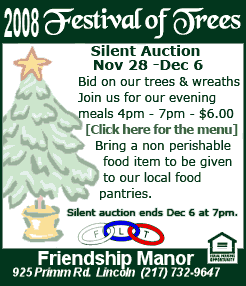 "And for all this patriotism, what do I get? Condemned!"
"That about tears it all right," said Steve. "This country was a wonderful experiment in liberty while it lasted, but when they condemn a man's mailbox..."
"Can you appeal this to a higher court, Bert?"
"No chance. I've been given orders by a uniformed agent of the federal government that I have to fasten it so it isn't wobbly."
"Or....?"
"Or they won't bring me any more offers to give me credit cards or tell me how much round steak is down at the market, or ..."
"Say no more, Bert," said Doc. "We'll all go help you fix it. Right, guys?"
"Right!"
"Right after coffee..."
[Text from file received from Slim Randles]
If you enjoy these columns, invite someone home for dinner this month. Then let this paper know you did it.