Laura on Life
Holiday do's and don'ts
By Laura Snyder

Send a link to a friend
[December 06, 2008] The holidays are probably one of the most stressful times of the year for everyone, even the children. The most important thing children have to do is keep their wish list current, but depending on just how materialistic they are, this could be a source of stress for them as well. For some kids, this may be the single most important document they've written all year. No homework assignment was ever labored over so diligently.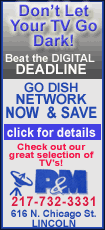 This is the season they've waited all year for! It's their only shot at getting that computer-game-of-the-year they've wanted. They know that, unlikely as it might seem, that Polly Pocket Cruise ship might just magically show up under a pine tree in their living room on the 25th of December! That Neo Shifter they've been spying in Wal-Mart might end up in an oversized sock hanging from the mantel! Talk about stress! They've got to get that list right!

Adults, however, do not have the time to indulge in fanciful wishes. We hope that Santa can read our minds and bring us something we didn't even know we wanted. He does have that magical snowball or crystal ball gizmo, doesn't he?

Our time is spent stressing over making sure everyone else's wishes come true. We run around the stores like harried little elves trying to find just the right gifts for those on our list. Then, after deciding that nothing could express the depths of our love and affection, we end up picking up a box of sausages and cheese or a pair of cartoon underwear and hope that the recipient will understand.

The stress is tremendous, the hypocrisy is weighty, and the disappointments will be many.

On Thanksgiving Day, we all have the best of intentions, even if our checking accounts are not representative of those intentions. Maybe we've picked names for Secret Santa. Between bites of turkey and Grandma's sweet potato casserole, we try to pick up hints of gifts we could buy for the person whose name we picked. We listen carefully to their small talk to glean what information we can, perhaps asking pertinent questions: What's their favorite color? Their favorite music? Are they on a diet? Do they have enough underwear?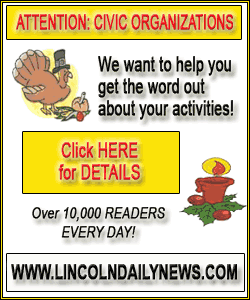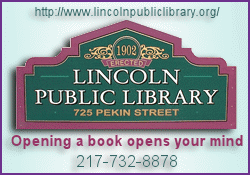 In these stressful times, I thought I might help out the holiday-weary souls by creating a list of do's and don'ts for holiday shopping. It may help you to narrow down your options to the perfect gift.
Don't go to Victoria's Secret to shop for your mother unless she looks good in a bikini.

If you are going to buy a sausage and cheese box for a gift, first make sure they have eaten the sausage and cheese from last year.

Don't buy an assortment of personal hygiene products for someone you don't know very well -- even if the basket it comes with has a pretty bow.

Don't buy a BB gun, a paintball gun, an airsoft gun, a Nerf gun or a water pistol for someone else's child.

Re-gifting fruitcakes is acceptable as long as you haven't already choked down the obligatory first slice.

Never buy a fruitcake for someone you like.

Don't buy a bottle of Crown Royal to celebrate Uncle Al's fifth year in AA, and don't give cash to someone who's addicted to gambling.

When Grandma and Grandpa ask you what your child wants for Christmas, inform them of the most expensive item on your child's wish list.

Don't tell anyone what you want for Christmas. Chances are, they won't buy it, because they'd rather surprise you.

Don't ask anyone what they want for Christmas. They'd rather be surprised.
I hope that these tips will help you shop for your family and friends. If not, there's always underwear.
[By LAURA SNYDER]
You can reach the writer at lsnyder@lauraonlife.com Or visit www.lauraonlife.com for more columns and info about her books.