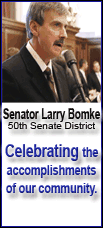 Pending final order, Judge Kevin Huennekens also gave the nation's second-biggest consumer electronics retailer permission to break about 150 leases at locations where it no longer operates stores, which the company said costs $40 million annually.
Circuit City was in court for a hearing on motions related to its Chapter 11 bankruptcy case. The company filed for protection last month as it faced pressure from vendors and consumers who aren't spending. Its Canadian operations also filed for similar protection.
The committee representing the company's unsecured creditors had asked the judge to cease payroll payments and benefits to 588 employees laid off in early November.
The payments would cost the company about $8 million for the 60 days of wages, half of which already has been paid, Gregg Galardi, an attorney for Circuit City, told the judge.
But Robert J. Feinstein, an attorney representing the committee, argued that while the committee was sympathetic, it was looking out for the best interest of all constituents.
Circuit City had received initial approval last month to pay the workers through January, but Friday's ruling made that decision final.
James A. Marcum, vice chairman and acting president and chief executive, said he was pleased with the judge's decision.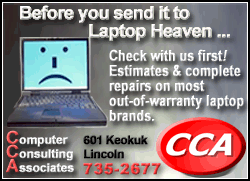 "These people gave their entire livelihoods to this company," Marcum said after leaving the hearing, adding that it also was critical to the morale of the remaining nearly 30,000 employees.
Huennekens' approval of a motion to let the company break leases in old locations and procedures for claims and auction came after lawyers were able to negotiate specific terms with various landlords.
The judge also approved an agreement between Panasonic and Circuit City on terms of current and future product orders.