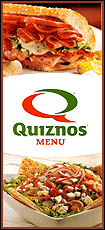 But while some experts say a thinning of the dealer population could help both dealers and automakers, it doesn't have the same cost-cutting effect as closing plants and cutting jobs.
As part of its restructuring plan submitted to Congress this week, General Motors Corp. said it plans to reduce its dealer ranks by 1,750, or 27 percent, to 4,700 by 2012. Meanwhile, Ford Motor Co. said it expects to end this year with about 3,790 dealers, down 606, or 14 percent, from the end of 2005.
GM, Ford and Chrysler LLC are asking Congress for up to $34 billion in loans and lines of credit to help them survive the worst auto sales environment in more than a quarter century.
John McEleney, the NADA's incoming chairman and the president of McEleney Autocenter in Clinton, Iowa, said that as independent business owners, dealers aren't the ones responsible for the current woes of the U.S. automakers.
"We're not a cost to the manufacturers," he said. "We pay for our facilities, we pay for our people and we even pay for the manufacturer signs out front. If anything, we're a transfer of costs for the automakers."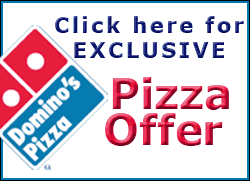 Marisa Bradley, a spokeswoman for Ford, said for many people, dealers are the public face of the automaker, which makes strong dealers so important.
"A healthy, profitable dealer body is critical for our success," Bradley said. "It's kind of an entrepreneurial sprit of dealers across the country to do what they do best, but the key is that they be healthy and profitable."
GM spokeswoman Susan Garontakos said GM is speeding up its dealer consolidation plans, helping those who want to leave the business while also pushing forward with plans to combine brands like Pontiac, GMC and Buick into a single location.
"For some of the weaker dealers, this could be a good thing for them, though at the time they may not want to go away from the business," Garontakos said. "But what we're seeing right now is that they're feeling the pain from the economy."
Officials at both GM and Ford said the automakers have known for some time they have too many dealers, particularly in large metropolitan areas. Too many dealers, especially when they're concentrated close to each other, means too much competition for sales.
At the same time, this year's sales plunge has made it tough for any dealer to sell enough cars and be strong enough to not only compete with dealers of the same brand, but also with those of other automakers.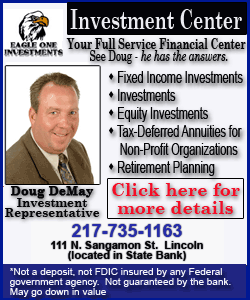 "By cannibalizing each other, (domestic dealerships) are probably not effectively competing against Toyota," said Frank Dunne, who served as a member of GM's legal staff for more than 30 years before joining the law firm Dykema's Detroit office. "In fact, they may be shooting at each other when they should be shooting at Toyota."

Over the past several decades, the country's population has shifted, leaving certain areas with too many dealerships for too few people, Dunne said. At the same time, state franchising laws that restrict new dealerships from the same brand kept the automakers from putting more showrooms where populations were growing.

When foreign competitors arrived on the scene, they were able to put dealerships where they fit best, usually building one large dealership in a heavily populated area, instead of several small competing dealerships like the domestic automakers, he said.

But getting a dealer - even one struggling financially - to shut down usually isn't an easy task.

State franchise laws make it hard for an automaker to take a franchise away, and attempts usually result in a long legal case, said Billy Donley, a partner with the law firm Baker Hostetler who represents automakers in dealer franchise cases.

Automakers also have the option of effectively buying out a dealer, usually by repurchasing inventory, tools and parts, he said.

Meanwhile, market forces have continued to take their toll on the number of dealers in the U.S.

Paul Taylor, chief economist with the National Automobile Dealers Association, said as of Nov. 26, 697 of the group's 20,770 new car dealerships have shut their doors this year.

Industrywide, he expects about 900 dealerships to close this year, but that will be offset by 200 that opened. On top of that he expects up to 50 more dealerships to close when they review what they earned and lost this year.

About 430 dealerships closed last year and 295 closed up shop in 2006, according to the association.
[Associated Press; By BREE FOWLER]
Copyright 2008 The Associated Press. All rights reserved. This material may not be published, broadcast, rewritten or redistributed.