The foreclosure crisis continued to be concentrated in states like Florida, where a stunning 7.3 percent of all loans were in foreclosure at the end of September, by far the highest in the country.
In Nevada, the number was 5.6 percent. It was 3.9 percent in California - compared with about 3 percent nationally.
Distress in the home loan market started about two years ago as increasing numbers of adjustable-rate loans reset to higher interest rates. But the latest wave of delinquencies is coming from the surge in unemployment.
Employers slashed 533,000 jobs in November, the most in 34 years, catapulting the unemployment rate to 6.7 percent, the Labor Department said Friday. "Now it's a case of job losses hitting more across the board," Jay Brinkmann, the trade group's chief economist.
With the economy worsening, the much-anticipated bottom of the housing market likely will be pushed further into the future.
"Things are going to get worse before they get better," said Northern Virginia housing economist Thomas Lawler.
Most troubling, he said, is that the mortgage bankers' report reflects conditions before October's stock market plunge and the resulting economic fallout.
"The number of homes that are in the foreclosure process is so high - right before the economy has fallen off a cliff," Lawler said.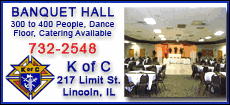 The U.S. tipped into recession last December, a panel of experts declared earlier this week, and economists fear it could be the longest and most severe in decades. Since the start of the recession, the economy has lost 1.9 million jobs.
Job losses are already having an impact in rising delinquency rates for traditional 30-year fixed rate loans made to borrowers with strong credit. Total delinquencies on those loans rose to 3.35 percent in September from 3.07 percent at the end of June, the Mortgage Bankers Association said.
Lenders appear to be on track to initiate 2.25 million foreclosures this year, up from an average annual pace of less than 1 million during the pre-crisis period, Federal Reserve Chairman Ben Bernanke said this week. In the third quarter, there were about 575,000 new foreclosures, with about 183,000 in California and Florida combined, according to the MBA's data.
There were some modest signs of stabilization. The number of loans that entered the foreclosure process totaled 1.07 percent of all loans in the third quarter, flat from the second quarter.
That number, however, likely reflects changes in state laws that delay or extend the foreclosure process and efforts to work out or modify loans that could still fall back into foreclosure.