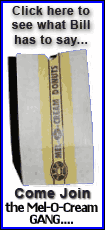 "It's a big economy; 350 million people - there's always going to be people hiring," said Carl Van Horn, director of the John J. Heldrich Center for Workforce Development at Rutgers University.
In professions where there have long been labor shortages, such as pharmacists and nurses, qualified workers can still write their own tickets.
"You can't say no one is hiring," said John Tirinzonie, Connecticut's state labor economist. Though he added: "They're hiring very specific types of people and they're hiring a lot less numbers than they were."
Since the recession started a year ago, the number of unemployed people in the country has increased by 2.7 million. The unemployment rate, now at 6.7 percent, is expected to climb even higher in 2009.
In the face of that gloom, here are some questions and answers about who is hiring.
Q: What fields are hiring?
A: Even Friday's dismal November jobs report had tiny positive glimmers in the form of fields that are doing a little bit of hiring - mostly in the low thousands, and nowhere near enough to offset the hundreds of thousands of job losses elsewhere.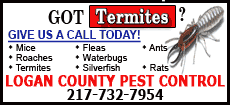 Look to your "Monopoly" board for a couple of the industries that are hiring: railroads and utilities. Others are just as old school, like the logging and mining sector, and food, drink and tobacco manufacturing. The oil business is still adding a few jobs, as is pipeline transportation. General merchandise stores also did some pre-holiday hiring.
The least surprising category that's hiring is "monetary authorities - central bank," which added 200 jobs between October and November. Yes, the Federal Reserve has a lot on its plate.
Q: What industries generally don't shrink when times are bad?
A: Health care and education tend to stay flat during bad times. That's it.
This recession has sparked a surge in federal spending - so much so that the government hopes to add about 100,000 jobs this year, Van Horn said.
"This is somewhat due to retirements, somewhat because federal government is going to get a lot bigger," he said.