The company said Friday it notified agencies that employ the workers in Peoria, Ill., where Caterpillar is based, and the surrounding area, but declined to specify how many workers would be affected.
Jim Dugan, a Caterpillar spokesman, said similar work force reductions already had been made in North Carolina and Europe. The Peoria workers, he said, perform tasks ranging from factory work to office duties.
The cuts are part of a cost-reduction plan that also includes limiting travel, external meetings and events.
In a statement, the company said "certain Caterpillar business units are taking steps to manage overall work force and production schedules to appropriate levels during this time."
Caterpillar declined to provide details about the reduction of its so-called flexible work force, which includes the contract workers, "because these individuals are employees of these agencies rather than Caterpillar."
In the Peoria area, Caterpillar's contract workers include employees of Volt Information Sciences Inc. and ATS Corp. Representatives of those companies did not immediately respond to phone messages seeking comment.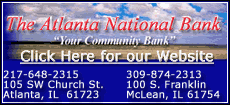 Caterpillar spokesman Dugan said the company also had a small number of voluntary layoffs in Britain and a "very limited" number of notifications among part-time employees in Britain and the United States.
Caterpillar employs about 112,000 people worldwide, excluding contract workers.