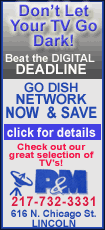 A meeting of food safety experts held by WHO in Ottawa, Canada, decided on Friday that while there is no good reason to have any melamine in food products at all, a maximum of 0.2 milligrams of melamine per kilogram of body weight can be tolerated per day.
Jorgen Schlundt, WHO's director for food safety, said that threshold is lower than the European Union's limitation of 0.5 milligrams. The U.S. Food and Drug Administration, which originally set its limit at 0.63 milligrams, later reduced its tolerable daily intake to 0.063 milligrams.
WHO's guidance is used by governments to set their minimum food safety standards.
Melamine, a nitrogen-rich chemical used in the production of plastics, was first discovered to be a major problem when it appeared in Chinese infant formula in September. Since then traces have been found in milk products around the world.
Last month the FDA said tests found traces of melamine in the infant formula of one major U.S. manufacturer and cyanuric acid, a related chemical, in the formula of a second major maker.
Schlundt stressed that the threshold the WHO has set - which stipulates that a 50 kilogram (110-pound) person could tolerate 10 milligrams of melamine per day - is not a "safe" level for melamine, but merely the amount a human being can consume without higher health risk.
Melamine is used in some food packaging and can rub off into packaged food products. It also is part of a cleaning solution used on some food processing equipment.