"I will," Settles said, the only words she could get out of her mouth.
The secret Santa was a protege of Kansas City's undercover gift giver, Larry Stewart, who died of cancer nearly two years ago. Stewart roamed city streets each December doling out $100 bills to anyone who looked like they might need a lift.
Before his death in January 2007, Stewart told a friend how much he would miss his 26 years of anonymous streetside giving, during which he gave away about $1.3 million. Stewart, from the city suburb of Lee's Summit, made millions in cable television and long-distance telephone service.
The friend promised Stewart he would be a secret Santa the next year. "He squeezed my hand and that was it," said the Kansas City Santa, who would say only that he was an area businessman and investor. "I honored a promise."
Two secret Santas, one from the Kansas City area and the other from the St. Louis area, descended on thrift stores, a health clinic, convenience store and small auto repair shop to dole out $20,000 in $100 bills, hugs and words of encouragement to unsuspecting souls in need.
In this economy, they weren't hard to find.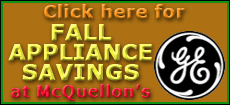 Cynthia Brown, 40, was laid off three weeks ago from her food service job. Santa found her at the St. Louis County health clinic and gave her $100, exactly what she had asked to borrow from her mother a night ago to buy food.
"I have three daughters, and I can't get unemployment yet. I was down in food," she said.
Leotta Burbank, 50, of West Frankfurt, Ill., was at a thrift store Friday to buy decorations for her sister-in-law's room at a St. Louis hospice, where she is dying of pancreatic cancer.
When Santa gave her money, Burbank collapsed into his arms and wouldn't stop hugging him.
"God provides," she said. "This is real emotional for me."