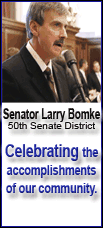 The atrocity, which began Nov. 26, is being blamed by India on Pakistani extremists.
Indian officials were not immediately available to comment on the telephone call.
The call by a man identifying himself as Indian Foreign Minister Pranab Mukherjee was put through to President Asif Ali Zardari on Nov. 28, said the security official, who declined to be identified, citing the sensitivity of the issue.
"India through diplomatic channels has informed the Pakistani Foreign Ministry that Pranab Mukherjee made no such call," he said. "Now what still needs to be checked is who made this threatening call."
Dawn newspaper said the country's air force was put on high alert in response to the telephone call. It said it came from a New Delhi number, but that Indian officials believed the caller ID could have been manipulated.
A day after the call, two Pakistani security officials warned the government would pull its troops from the anti-terrorism fight along the border with Afghanistan in order to respond to any Indian military mobilization.
During a briefing, one of those officials said someone from the Indian Foreign Ministry had called "a top Pakistani personality" and threatened military action if Pakistan did not cooperate with New Delhi.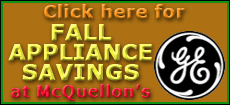 The rising tensions between the two rivals prompted an intense round of international telephone diplomacy that night and into the next day. U.S. Secretary of State Condoleezza Rice spoke to Zardari and Mukherjee.
Dawn reported that Rice asked Mukherjee why he took such a threatening tone with Zardari. He replied he had had no contact with the president, the newspaper reported, in what apparently led to the hoax being uncovered.
Dawn reported that none of the normal checks on establishing callers' identities before putting them through to the president were carried out because of the urgency of the situation during the attacks.
Pakistan and India have fought three wars in 60 years, two over the disputed territory of Kashmir. Despite improved relations since 2004, mistrust on both sides remains high.