Police don't suspect foul play in the disappearances Saturday of Leafil Alforque, Tillamook County Sheriff Todd Anderson said. Thick fog and dangerous water conditions off Neskowin Beach hampered the rescue efforts, and the search was called off Monday.
Scott Napper had a ring in his pocket and planned to pop the question to Alforque, 22, at Proposal Rock, which got its name from couples ready to marry.
Napper said the tide had receded around the rock when the couple began to walk to it, but then a wave around 3 feet high suddenly came in.
"I turned into it to keep from getting pulled under it," Napper said. By the time he turned to find Alforque, who was only 4-foot-11, she had been caught by the receding waters.
"She was about 30 feet away, getting swept away," Napper said.
The 45-year-old Silverton man tore off his jacket to get rid of any extra weight, and when he looked up again she was gone.
"That's the last I saw of her," he said Wednesday, breaking into tears.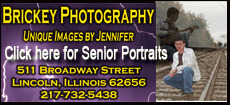 "I yelled for her," he said. "I was praying to God."
His own phone was wet and no longer worked, but someone on the beach called for help and emergency personnel arrived within minutes.
Napper and Alforque had been dating since they met on the Internet in 2005. Alforque arrived in Oregon on a visa from the Philippines just three days before the fateful trip to the coast.
The two had already set a wedding date for this week, but he wanted to use the moment Saturday to make a formal proposal and give Alforque the ring.