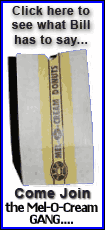 Today's Highlight in History:
On Dec. 6, 1957, America's first attempt at putting a satellite into orbit failed as Vanguard TV3 rose only about four feet off a Cape Canaveral, Fla., launch pad before crashing back down and exploding.
On this date:
In 1790, Congress moved to Philadelphia from New York.
In 1889, Jefferson Davis, the first and only president of the Confederate States of America, died in New Orleans.
In 1907, the worst mining disaster in U.S. history occurred as 362 men and boys died in a coal mine explosion in Monongah, W.Va.,
In 1917, some 2,000 people died when an explosives-laden French cargo ship collided with a Norwegian vessel at the harbor in Halifax, Nova Scotia, setting off a blast that devastated the city.
In 1922, the Irish Free State came into being under terms of the Anglo-Irish Treaty.
In 1947, Everglades National Park in Florida was dedicated by President Harry S. Truman.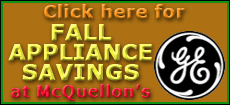 In 1957, AFL-CIO members voted to expel the International Brotherhood of Teamsters. (The Teamsters were readmitted in 1987, but disaffiliated themselves from the AFL-CIO in 2005.)
In 1973, House minority leader Gerald R. Ford was sworn in as vice president, succeeding Spiro T. Agnew.
In 1982, 11 soldiers and six civilians were killed when an Irish National Liberation Army bomb exploded at a pub in Ballykelly, Northern Ireland.
In 1989, 14 women were shot to death at the University of Montreal's school of engineering by a man who then took his own life.
Ten years ago: In Venezuela, former Lt. Col. Hugo Chavez, who'd staged a bloody coup attempt against the government six years earlier, was elected president. Endeavour's astronauts connected the first two building blocks of the international space station in the shuttle cargo bay.