Illinois to issue $1.4 billion in general obligation bonds to pay bills

Send a link to a friend
[December 06, 2008] CHICAGO -- As part of his plan to manage Illinois' fiscal 2009 budget deficit of $2 billion caused by the national economic downturn, Gov. Rod R. Blagojevich announced Friday that his office posted up to $1.4 billion in general obligation certificates late Thursday. This marks the first major step in a short-term borrowing process that will help the state pay bills from providers and vendors who are in urgent need of payment.
Blagojevich recently announced a four-pronged plan to manage Illinois' $2 billion budget deficit. As part of that plan, the governor has been working with Comptroller Daniel Hynes and Treasurer Alexi Giannoulias on this short-term borrowing transaction, which would immediately put cash into the state's accounts so that the comptroller can pay more bills. With Thursday's posting, the governor's office expects the transaction to close Dec. 17 with an immediate cash infusion.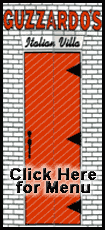 "Unfortunately, the national recession has negatively affected Illinois' revenue sources and cash flow. Especially in this poor national economy, Illinois needs to make sure that we can pay the businesses that provide the state with the goods and services which help families in these tough times. I am also pleased that Comptroller Dan Hynes and Treasurer Alexi Giannoulias understood the urgency of the need to pay providers and worked with us to get this short-term borrowing posted in a timely fashion," Blagojevich said.

In addition to the state receiving less revenue than the budget projected, the state also has an uneven cash flow. This means that more dollars will come into the state during March, April and May. The short-term borrowing will allow the state to pay bills throughout the year as they come in, rather than waiting for this spring, when additional money comes in. While short-term borrowing will not solve the budget deficit, the state needs to pay vendors and manage the uneven cash flow.

In May 2003, the state borrowed $1.5 billion to pay Medicaid assistance, medical providers of long-term care, the refund fund and state aid payments to K-12 schools. Short-term borrowing has been used in other years since then to manage cash flow and ensure the state's payment obligations are met in a timely manner.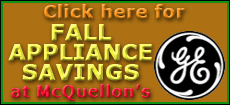 Illinois is not alone in facing a fiscal 2009 budget shortfall due to lower than projected revenues. At a meeting earlier this week with President-elect Barack Obama and 48 of the nation's governors, Pennsylvania Gov. Ed Rendell, chairman of the National Governor's Association, said 43 of 50 states currently face budget deficits.
Blagojevich's plan includes three other components:
Continued belt tightening -- The governor has already taken fiscally responsible steps by reducing the fiscal 2009 budget passed by the General Assembly by $1.4 billion, ordering all agencies to reduce spending by 3 percent, reducing the cost of core services and decreasing head count. The state will continue to find efficiencies and savings in the agencies through further reserves and spending freezes while still providing Illinoisans with core services.
Emergency Budget Act -- During the Illinois General Assembly's November veto session, the governor proposed legislation to give him the authority to hold back in contingency reserve as much as 8 percent of total appropriations and distributions for all general fund spending, including agencies under the governor, the State Board of Education, higher education, state pension funds and funding to local governments. In addition to the rights granted the governor, the Emergency Budget Act provides similar powers and responsibilities to the lieutenant governor, attorney general, secretary of state, comptroller and treasurer with respect to each constitutional officer's own budget. Throughout December and early January, the governor's office will work with legislators to refine the language in the Emergency Budget Act to make it more agreeable to all sides.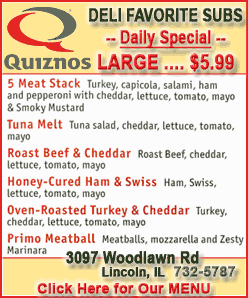 Increased federal stimulus -- On Nov. 18, Blagojevich sent a letter to U.S. congressional leadership and Obama's transition team detailing the effects that the poor economic condition has had on Illinois. The letter focused on the areas that the state has identified with the greatest impact and requests more than $1 billion annually over the next three years. An infusion of federal dollars would not only help to alleviate the projected revenue shortfall for fiscal 2009, but also help Illinois stabilize its weakening economy by putting dollars into the hands of consumers, investing in infrastructure and ensuring the state can pay its bills in a more timely manner.
This week Blagojevich met with President-elect Barack Obama and 47 other governors to push for assistance that:
Stimulates consumer spending with dollars for programs like the Low Income Home Energy Assistance Program, known as LIHEAP; the Special Supplemental Nutrition Program for Women, Infants, and Children, known as WIC; Temporary Assistance for Needy Families cash assistance, known as TANF; and the extension of unemployment insurance benefits -- all of which will have an immediate impact on the lives of residents and stimulate the economy.

Invests in infrastructure and creates good paying-construction jobs.

Protects state services with direct cash assistance, as well as a temporary increase in the federal medical assistance percentage, the federal share of the Medicaid health care program.
[Text from file received from the Illinois Office of Communication and Information]