Texting: the latest educational barrier
By Amanda Turner

Send a link to a friend
[December 08, 2008] I'm sure that everyone throughout the duration of their education has been cheated out of learning by obnoxious disturbances in the classroom. Whether it's the person sitting behind you, drumming aimlessly against your desk with no sense of rhythm whatsoever, or the student seating across the room popping, crackling or snapping gum so loud that ringing sounds fill your ears, disturbances are aplenty at LC.
There's always that one student who amazingly manages to fall asleep during the class lecture and has no idea that he or she is snoring so loudly that the desk moves with each breath. And, of course, there's always that one student who strolls into the classroom five minutes after class has begun and, to top it off, he or she slams the door.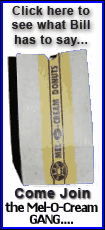 We've all experienced the annoyance of these classroom disturbances and even contributed to them, but the one activity many students partake in during class these days is texting. You might not find the clicking of the buttons annoying, or the faint beeping produced by the keypad, but the bright array of light given off by the screen is distracting. Even the instructor pointing out or mentioning to a student to put the phone away is disturbing.

Everywhere you turn there's a promotion for texting. Today texting is the latest way to communicate with others, especially during situations when you shouldn't be communicating with the outside (in class, for example). Over the past few years cell phones everywhere have been piling up on principals' desks and in teachers' drawers after confiscation.

There's so much propaganda for adolescents and others, but mostly adolescents, to add texting to their phone plans because companies can get more out of their consumers this way. They know that teens will benefit from texting during classes so they can chat with friends instead of paying attention to the curriculum.
What the companies don't recognize is that texting during class affects more than just that one student; it also affects the other students who are trying to learn. Texting during a class isn't that difficult to do without being noticed by the instructor, but it can be very obvious to the student sitting next to you.
It's one thing to chew your gum disrespectfully or tap against a classmate's seat with no rhythmic perception, but either of those things isn't as distracting as the student sitting next to you pressing key after key. We've all contributed to creating these disturbances while in class at one point in time, but the next time you're texting a friend or even your mom, think about the other students in the classroom. By continuing to contribute to classroom disruptions, you're not only being disrespectful toward your classmates, but also depriving yourself of knowledge.
[By AMANDA TURNER]
Amanda Turner is a staff writer for the Emancipator, the Lincoln College newspaper. Republished with their permission.