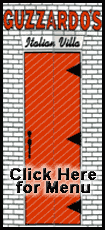 "The market is just not there anymore," Steenstra said.
Just months after riding an incredible high, the recycling market has tanked almost in lockstep with the global economic meltdown. As consumer demand for autos, appliances and new homes dropped, so did the steel and pulp mills' demand for scrap, paper and other recyclables.
Cardboard that sold for about $135 a ton in September is now going for $35 a ton. Plastic bottles have fallen from 25 cents to 2 cents a pound. Aluminum cans dropped nearly half to about 40 cents a pound, and scrap metal tumbled from $525 a gross ton to about $100.
It's getting more difficult to find buyers in some markets, Steenstra said.
While few across the country appear to be taking such drastic measures as Steenstra, the recycling market has gotten so bad that haulers in Oregon and Nevada who were once paid for recyclables are now getting nothing or in some cases are having to pay to unload their wares.
In Washington state, what was once a multimillion-dollar revenue source for the city of Seattle may become a liability next year as the city may have to start paying companies to take their materials.
Some in the business are describing the downturn as the worst and fastest ever.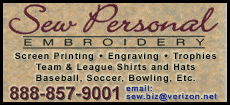 "It's never gone from so good to so bad so fast," said Marty Davis, president of Midland Davis Corp. in Pekin, Ill., who has been in the recycling business since 1975.
The turnaround caught everyone off guard, said Steven Kowalsky, president of Empire Recycling in Utica, N.Y.
"Nobody saw it coming. Absolutely nobody," Kowalsky said. "Even the biggest players didn't see it coming."
At the height of the market just months ago, customers lined the street outside Kowalsky's business, hoping to hawk scrap to pay rising food and fuel costs.
"That's not happening anymore," he said.
The Kanawha County authority, which sells donated recyclables from residents and municipalities, sells about 7,500 tons of paper, plastic and aluminum a year, Steenstra said.
Ted Armbrecht III, managing partner of The Wine Shop at Capital Market in Charleston, says it won't be a problem piling up his recyclables at home, but he doesn't have that luxury with his wine business, which uses a lot of cardboard boxes.
"We'll hold onto it as long as we can, but once it reaches a tipping point, the only other place it's going to go is the dumpster," he said.
Trey Granger, spokesman for Earth911, a national environmental resource group, said the public's interest in recycling should be able to weather the downturn in an industry that has been growing for more than 30 years and has always been cyclical.