"I've explained the situation, and I've also avoided it," says Mimi Chacin, a mom and business owner in Miami whose husband lost his job in advertising. The family is doing OK. And in fact, the children's cooking classes Chacin teaches have remained full so far -- a sign, she says, that many parents are still willing to spend on some extras for their kids.
But in their own household, she and her husband are still having to cut back -- on travel during the holidays, for instance.
"I find myself not wanting to put them under that stress, but also sitting down and explaining that things aren't easy for anybody right now," Chacin says of her sons, ages 9 and 4.
Rita Cortese, who owns a Plato's Closet store, part of a chain of teen-oriented secondhand clothing shops, has been hearing more of these conversations among parents and their children in recent months, especially over bigger-ticket purchases. While most items in the store are in the $5 to $7 range, a pair of designer jeans could be $25, for instance.
"The parents will say, 'You can't have the jeans and the sweater. Pick one,'" says Cortese, whose store is in Deptford, N.J., just outside Philadelphia.
Now in her second year of business, Cortese chose the store because she thought it'd be fairly recession-proof -- and, so far, it's doing relatively well. This year, she says customers are more likely to spend a total of $75, rather than the $150 to $200 they were spending last year. But she's also had many more customers who come in search of "gently used" clothing to save money. And more teens are bringing in clothing to trade for a discount.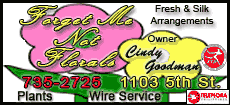 Emily Collings, an 18-year-old college freshman from Washington Township, N.J., who works at the store, says she's noticed friends spending less money on themselves and others, and even making gifts for the holidays.
She lives at home and also has had more frank conversations about money with her parents.
"We always talk about it," Collings says. "And they've told me that it's not going to be so easy for me to say, 'Mom, I'm going out tonight. Can I have $20?'"
Retailers that focus on teens and children, among them Abercrombie & Fitch Co., American Eagle Outfitters Inc. and The Children's Place, all reported a drop in sales in November compared with the same month last year. Department stores also reported lower sales for the month, though retailer Bon-Ton Stores Inc. said children's wear was among its strongest performers.
For that reason, some retailers are stocking up this season on items for teens and children -- the idea being that, if parents are going to spend money, it'll be on their kids.
J.C. Penney Co., for instance, is putting a special focus on their juniors department, says John Tighe, a company vice president who oversees that portion of the business.
"We consider the teen an influencer within the family," Tighe says, referring to market research that has shown that teens -- at least in better times -- have been able to persuade their parents to make purchases of all kind, from clothing to computers and TVs.
Indeed, some businesses that provide goods and services for children report that they're doing relatively well -- and some have even seen an increase in profits.
Lisa Jacobson, the chief executive of Inspirica, a tutoring company that caters to wealthier families, says she was surprised when she found that September was her best month financially in 25 years of business.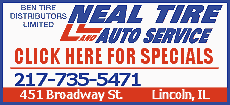 "It seemed very odd to me," she says. But when she spoke to parents, she found that, in this economy, many of them were more focused than ever on their children doing well in school.