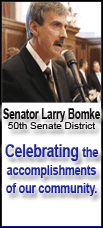 Earlier, Hong Kong's Hang Seng index jumped 1,198.78 points, or 8.7 percent, to 15,044.87 -- its highest close in seven weeks -- while Japan's Nikkei 225 average jumped 411.54 points, or 5.2 percent, to 8,329.05.
The gains came despite Friday's news that American employers cut 533,000 jobs in November -- the most in 34 years -- as investors appeared to signal their support for growth-promoting measures around the world.
On Friday, the Dow Jones industrials rose 3.1 percent to 8,635.42, and the broader Standard & Poor's 500 index gained 3.7 percent to 876.07.
Futures pointed to further gains on Wall Street, with Dow futures up 181 points, or 2.1 percent, at 8,793 and S&P futures up 22.40 points, or 2.6 percent, at 894.80.
"The hour is darkest before the dawn and while the economic backdrop is absolutely dire, policy makers have now moved to an aggressively accommodative stance," said Jeremy Batstone-Carr, head of research at Charles Stanley in London.
Chinese officials were reportedly meeting this week to discuss possible new steps to expand the $586 billion of stimulus already planned, while in Washington, a bailout of ailing U.S. automakers appeared to be falling into place.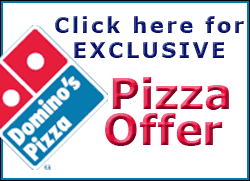 House and Senate aides were hammering out legislation that would dole out billions to Detroit's Big Three automakers within a week -- but yank back the money if a government-run board and overseer decided the companies weren't taking steps to overhaul themselves and become viable.
Investors also cheered President-elect Barack Obama's plans, announced over the weekend, for the largest U.S. public works spending program since the creation of the interstate highway system a half-century ago.
India's government also said Sunday it plans to spend an additional $4 billion and cut some taxes to boost the nation's slowing economy, an announcement that came on the heels of the central bank slashing key interest rates by 1 percentage point.
"Weaker economic data have increased the pace at which monetary and fiscal authorities are putting support packages together," said Hans Redeker, an analyst at BNP Paribas.