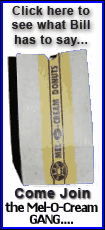 Obama announced over the weekend plans for the largest U.S. public works spending program since the creation of the interstate highway system a half-century ago. That could bolster the economy by putting thousands of people to work building schools and other construction projects.
Investors also appeared more comfortable that the government is closer to legislation that would dole out billions to America's three biggest automakers within a week. Congress is expected to pass a $15 billion bailout for Ford Motor Co., General Motors Corp., and Chrysler as soon as Tuesday.
Major U.S. stock indexes fell last week after a number of negative reports seemed to indicate the recession is showing no signs of weakening. However, as the week progressed, the market appeared to be taking the bad news in stride -- even Friday's Labor Department report that showed the nation lost more than a half a million jobs last month. The report raised hopes that the government would take more steps to stimulate the economy.
Ahead of the opening bell, Dow Jones industrial average futures rose 196, or 2.23 percent, to 8,808. Standard & Poor's 500 index futures rose 21.20, or 2.43 percent, to 893.60; and Nasdaq 100 futures added 24.75, or 2.10 percent, to 1,202.75.
Stocks rallied globally as investors took heart from signs the world's largest economies are redoubling efforts to revive growth. In China, government officials this week are meeting to discuss possible new steps to expand the $586 billion stimulus that is already in place.
Hong Kong's Hang Seng index vaulted 8.7 percent to its highest close in seven weeks, while Japan's Nikkei 225 average 5.2 percent. Major European bourses also surged, with Britain's FTSE-100 climbing 5 percent, Germany's DAX up 6.3 percent, and France's CAC-40 adding 6.4 percent.