College students are already illegally taking prescription stimulants like Ritalin to help them study, and demand for such drugs is likely to grow elsewhere, they say.
"We should welcome new methods of improving our brain function," and doing it with pills is no more morally objectionable than eating right or getting a good night's sleep, these experts wrote in an opinion piece published online Sunday by the journal Nature.
The commentary calls for more research and a variety of steps for managing the risks.
As more effective brain-boosting pills are developed, demand for them is likely to grow among middle-aged people who want youthful memory powers and multitasking workers who need to keep track of multiple demands, said one commentary author, brain scientist Martha Farah of the University of Pennsylvania.
"Almost everybody is going to want to use it," said Farah.
"I would be the first in line if safe and effective drugs were developed that trumped caffeine," another author, Michael Gazzaniga of the University of California, Santa Barbara, declared in an e-mail.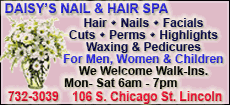 The seven authors, from the United States and Britain, include ethics experts and the editor-in-chief of Nature as well as scientists. They developed their case at a seminar funded by Nature and Rockefeller University in New York. Two authors said they consult for pharmaceutical companies; Farah said she had no such financial ties.
Some health experts agreed that the issue deserves attention. But the commentary didn't impress Leigh Turner of the University of Minnesota Center for Bioethics.
"It's a nice puff piece for selling medications for people who don't have an illness of any kind," Turner said.
The commentary cites a 2001 survey of about 11,000 American college students that found 4 percent had used prescription stimulants illegally in the prior year. But at some colleges, the figure was as high as 25 percent.
"It's a felony, but it's being done," said Farah.
The stimulants Adderall and Ritalin are prescribed mainly for people with attention deficit hyperactivity disorder, but they can help other people focus their attention and handle information in their heads, the commentary says.
Another drug called Provigil is approved for sleep disorders but is also prescribed for healthy people who need to stay alert when sleep-deprived, the commentary says. Lab studies show it can also perk up the brains of well-rested people. And some drugs developed for Alzheimer's disease also provide a modest memory boost, it says.
Ritalin is made by Switzerland-based Novartis AG, but the drug is also available generically. Adderall is made by U.K.-based Shire PLC and Montvale, N.J.-based Barr Pharmaceuticals Inc., and some formulations are also available generically. Provigil is made by Cephalon Inc. of Frazer, Pa.