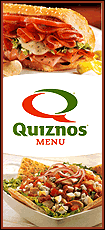 "He's the man!" patient Ed Detwiler says teasingly, pointing to the photo of the doctor who, in many ways, has become his role model.
Detwiler, 47, has been Life's patient for more than three years. In that time, he has adopted the regimen that his doctor also follows -- drastically changing his exercise and eating habits and injecting himself each day with human growth hormone. He also receives weekly testosterone injections.
He does it because it makes him feel better, more energetic, clear-minded.
He does it because he wants to live a long, healthy life.
"If I were stooped over and bedridden, what kind of quality of life is that?" asks Detwiler, a real estate developer in suburban Las Vegas who says he's doing this, in part, for his wife, who is nine years younger. "If I can get out and be active and travel and see the world and be able to make a difference in other people's lives, then yes, I would want to have as long an existence as possible."
It is a common sentiment in a society where many of us strive to look and feel decades younger -- to prove to ourselves and the world that we are healthier and more vital than our parents were at our age. We've all heard it: 60 is the new 50, the new 40 and so on.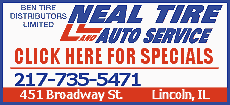 But often, we need a little help. Sometimes, a lot of help.
As the baby boomers march toward retirement, Botox, wrinkle fillers and hormones of various kinds have become big business. Medco's latest drug trend report shows, for instance, that human growth hormone use grew almost 6 percent in 2007.
The list for age-defying tactics is endless. Want six-pack abs? There's a surgical procedure to create fake ones. How about drastically cutting your calorie intake to slow the aging process? There's a group of die-hards that swears by it.
This search for eternal youthfulness certainly isn't new. "In 1,500 B.C. people were ingesting tiger gonads to rejuvenate them," says Dr. Gene Cohen, a George Washington University expert on aging.
But for a generation of adults who've been weaned on the modern marketing message -- that for a price, you can have it all -- the quest is taking on a new urgency.
There is, of course, much to be said for taking good care of yourself. Eating healthy and exercising your body and your brain regularly are considered tried-and-true tactics for staying young. Protecting yourself from harmful sun rays is another. Even flossing teeth is a habit that, according to research on people who live to 100, might extend life.
But that's generally where the consensus ends.
Many in mainstream medicine and elsewhere worry that we're becoming too focused on treatments with short-term benefits that have potentially dangerous side effects and scant, if any, evidence that they'll help in the long run. In doing so, they wonder if some people are actually jeopardizing their chance at a long, healthy life, both physically and emotionally.
"The quest to live forever and the desire to avoid diseases and not suffer" is understandable, says S. Jay Olshansky, a public health professor and longevity researcher at the University of Illinois at Chicago.
But it can make people vulnerable to far-fetched and potentially dangerous scams, he said, with some of the more bizarre including fetal cell injections, inhaling radon gas, even cutting off testicles, an ancient practice meant to reduce overexposure to reproductive hormones.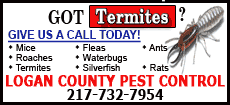 "There's a large industry of people trying to sell to people what doesn't yet exist and they're making gobs of money doing it -- much to the dismay of those of us who are vigilant about protecting public health," he says.
There also are concerns that this obsession is sending the wrong message to younger generations.
Surveys from cosmetic surgery trade groups suggest that sizable numbers of people, even in their 20s, are getting cosmetic procedures.
And a fall 2007 survey from TRU, a research firm that specializes in the teenage demographic, found that a quarter of young people, 12 to 19 -- and a third of girls in that age group -- are interested in having cosmetic surgery to improve their appearance.
Michael Wood, vice president and director of syndicated research at TRU, was a bit startled by the results.
"There's no doubt that the celebration of youth and looking younger has certainly accelerated in the last 10 years, five years even," Wood says. "And this is a generation that's growing up with that at a very young age."
The effect has been palpable, says Neil Howe, a respected generational expert who has written extensively about "millennials," young people who are coming of age in this century.
"I guess even young isn't enough anymore," Howe says. "It's got to be 'perfect' young."
Alex Sabbag, a 23-year-old Chicagoan, has felt the pressure, both self-imposed and societal.
"I'll age until I'm 25. Then I'm over it," she said to co-workers during a lunchroom conversation that turned to the topic of Botox.
She was only partly serious. But she says she's also accepted that we live in a society where being well-put-together and youthful gives you status.
"We all buy into it," Sabbag says. And plastic surgery and other cosmetic procedures are part of it.
She's never had anything done, though she wouldn't rule it out in the future. She also vividly recalls how her mother left home for several days, when Sabbag was in elementary school, and returned after having a facelift.
"I think it gives women and men alike worlds of confidence that ultimately makes them better people," Sabbag says. "Yes, it is a vain practice ... but I think there comes a point for people when hard work isn't enough to kick the last bit of belly fat or gravity has become entirely too unbeatable, and so a little nip-tuck of the forehead needs to happen."
Detwiler, Life's patient at Cenegenics, is not looking for the appearance of youth. He's looking to extend his youthfulness, and his life.
He knows about human growth hormone and its controversies in sports. But this, he and his doctor insist, is different. While it is illegal for these kinds of hormones to be dispensed for anti-aging purposes, he takes relatively low doses prescribed for "hormone deficiency." The idea is to bring his levels back up to those of a young man in his 20s.
"My friends say, 'Oh, Ed's on steroids,'" says Detwiler, who has watched as muscle has replaced fat on his belly and elsewhere. "No, I'm not. Look at me. Do I look like I'm on steroids?"
He holds out his arms to indicate that his body is fit-looking, but not monstrous. "I'm not. I'm on hormone therapy," he says of a regimen that costs him more than $1,000 a month.
Besides human growth hormone, testosterone, and an adrenal hormone known as DHEA, his diet now largely consists of things like hard-boiled eggs, fruits, nuts, Greek yogurt, salads and palm-sized pieces of fish, chicken or low-fat beef. He also exercises regularly, alternating between intense cardio workouts and weight-resistance training.
"I can't tell you in words how great I feel," says the man who used to crack open a Pepsi to get him through the day.
For a group known as the Calorie Restriction Society, youthfulness isn't found in hormones. It's reducing food intake to, in some cases, near-starvation levels.
But the claims are much the same -- "lots of energy" and feeling "sharp," says Brian Delaney, a 45-year-old California-born writer now living in Sweden. He's the president of the group that claims about 2,000 members worldwide and many more followers who use the method in hopes of markedly increasing their longevity.
By cutting daily calories to about 1,900, roughly half the recommended amount for someone his height and age, and exercising every day, Delaney has shrunk himself to about 140 pounds. He says his blood pressure, cholesterol and blood sugar levels have improved dramatically.