City attorney's report
A busy six months, some actions 'futile'

Send a link to a friend
[December 08, 2008] At the Dec. 1 Lincoln City Council meeting, attorney Bill Bates offered the council a lengthy list of activities that he referred to as the "highlights" of all that he has been doing for the city for the last six months.
Bates told the council that several collective bargaining agreements have been completed on behalf of the city, and he said that the various department heads had been a great deal of help in those matters. He reminded the council that the agreement for the police department is still pending, but work will continue on it until it is completed.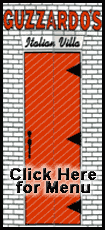 There have been numerous "Freedom of Information" requests filed with the police department that have taken up a great deal of time, not only for Bates, but also for Chief Stuart Erlenbush, Deputy Chief Mike Geriets and the state's attorney office. In addition, Bates said that there seems to be a rise in subpoenas for various criminal cases. He added that these are a lot of work for the police department, but that they have done a good job of answering them, though a few, the attorney quashed because "they were too broad and burdensome of the department."

The attorney also reported that there had been one incompatibility-of-office issue that he had advised the mayor on.

The billboard ordinance was an extensive project, with some moratoriums involved, but it has been completed. Bates attributed much of the writing of the ordinance to Alderwoman Wanda Lee Rohlfs, saying that she had done most of the "heavy lifting."

Working with Mark Mathon and David Kitzmiller, easements were acquired for the force main work at the city's south plant.

There were a few issues that had to be dealt with in regard to the Lincoln and Logan County Enterprise Zone.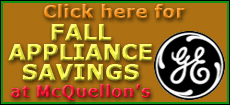 Bates told council members that he has spent a great deal of time filing answers on mortgage foreclosures. He explained that in most mortgage foreclosures there is also a sewer lien involved, and the city has to file an answer. He added that doing so is really a "futile task because we never get money, but it has to be done."
In addition to all of this, the attorney has worked on preparing multiple ordinances and continues to appear on a regular basis in the special division of ordinance violation cases on each Thursday except for trial week and is vigorously prosecuting those cases.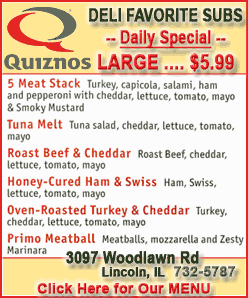 Bates said that he knows the council is continually concerned about the properties on Jefferson Street and Webster Drive, and he is doing all that he can to exercise the city's legal rights to try to bring those properties into compliance. Unfortunately the matter is once again in appellate court, for the second or third time thus far. He vows that he will continue to pursue this case.
And finally, per the council's wishes, he has filed an action seeking demolition of a property on South Sangamon Street. Bates says he has been in court and will return to court Monday on some matters preliminary to the case itself. He says there has been a motion to dismiss the city's case, but he will continue to pursue that one vigorously. He added that he knows all the aldermen are getting questions about the building, and he wants to assure them that he is working on it and will continue to do so until the matter is resolved.
At the close of his report, Mayor Beth Davis-Kavelman thanked the attorney for all that he does, saying that no one really knows how very much time the attorney spends in his work for the city.
[Nila Smith; as reported by Bill Bates]