State gets F in pension funding, college affordability
State services struggling while governor holds funding

Send a link to a friend
[December 08, 2008] SPRINGFIELD -- The outgoing Senate president used a legislative maneuver to guarantee that lawmakers won't have an opportunity to override a veto of approximately $55 million allocated for historic sites, health facilities and other state programs, said state Sen. Larry Bomke, R-Springfield.
Bomke explained that Gov. Rod Blagojevich partially vetoed $55 million from Senate Bill 1103 on Nov. 20, a measure that initially contained $231 million to keep a variety of state programs and facilities open and operating. As a result, 12 historic sites were forced to indefinitely close, numerous health and human services programs have seen funding slashed, and 85 workers have been laid off.
The General Assembly had already adjourned before receiving notice that the governor amendatorily vetoed the legislation. Ordinarily, that would have meant that lawmakers would need to wait until the legislature reconvenes in January to review the governor's action. But because Senate President Emil Jones, D-Chicago, convened a "perfunctory" session day on Nov. 21, Senate Bill 1103 was officially accepted into the Senate's records. Under the state constitution, that began a 15-day countdown for lawmakers to act. Since Jones won't call lawmakers back to Springfield until January, the cuts automatically go into effect once the 15 days pass (effective Dec. 6).

These vetoes include $2.1 million for the Council on Food and Agricultural Research; $32 million that was included to restore the constitutional officer budgets, including funding for the attorney general, lieutenant governor, comptroller, secretary of state and treasurer; $2.4 million for the Historic Preservation Agency, which was intended to prevent closure of state historic sites; $5.4 million for psychological screening at the Department of Children and Family Services; $3 million for the Excellence in Academic Medicine program at the Department of Healthcare and Family Services; $1 million for the Alzheimer's Association of Illinois; and $1 million for the ALS Association of Greater Chicago.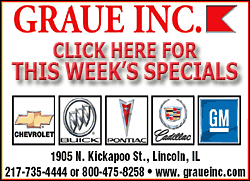 Bomke noted that even though Blagojevich did not veto the funding for state parks, seven of the 11 state parks initially selected for closure have announced plans to shut down. Although the funding is available to keep the parks open, the governor does not have to spend the money -- instead he may selectively choose which funds he will release. As a result, many parks are proceeding with closure.
Ongoing budget problems have also led the Blagojevich administration to request that Illinois' universities cut 2.5 percent of their budgets, meaning that the state's four-year colleges would lose approximately $35 million. Community colleges would see an almost $8 million decrease.
Though many universities were prepared to cut back, having been warned of impending cuts by governor's staff in early fall, this is serious financial blow to state colleges and universities -- which have seen budgets cut by $21 million since 2003.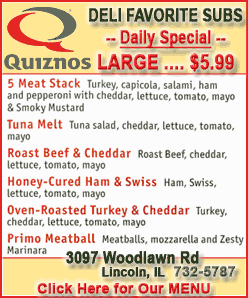 While state funding has gone down, tuition at the public universities has increased by an average of 82.8 percent. As a result, Illinois recently received an F in affordability according to the National Center of Public Policy and Higher Education's 2006 Measuring Up: The National Report Card on Higher Education report.
Illinois' universities aren't the only state assets in need of a revenue infusion. As a way to address economic woes associated with the state's retirement systems, state Treasurer Alexi Giannoulias has introduced a plan that he says will save the state a purported $50 million to $80 million annually by consolidating the state's five pension systems.
Lawmakers have cautiously greeted the proposal, questioning the actual savings -- which may be significantly less than initially anticipated when taking into account what some say could be millions of dollars in transition costs.
While the plan would not change the benefits promised to the 270,000 teachers, university and state employees, lawmakers, and judges in the state retirement systems, it would change the way the five state pension plans invest money. The treasurer says that pooling investments would reduce administrative costs and fees.
The proposal also relies on implementing pension reform measures, which have been long-sought by the Senate Republican caucus. Bomke did support the ethics reforms included in the treasurer's plan, which target fraud and abuse.
Currently, Illinois holds the unfortunate title of the most poorly funded pension system in the United States, with a combined debt of almost $44 billion. At this time the state's retirement systems are only about 63 percent funded. The overwhelming debt burden poses a significant liability -- particularly because the pension systems accumulate 8.5 percent interest each year, or more than $3.6 billion annually.
[Text from file sent on behalf of Sen. Larry Bomke by Illinois Senate Republican staff]