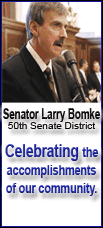 FedEx said it expects to earn $3.50 to $4.75 per share for the fiscal year ending in May, down from its previous estimate of $4.75 to $5.25 per share. Wall Street analysts expected the company to earn $5.15 per share, according to Thomson Reuters.
Shares of FedEx rose 72 cents to $74.43 in trading before the revised profit forecast was issued. In extended trading the shares fell $8.49, or 11.4 percent, to $65.94.
In cutting its profit forecast, the delivery company acknowledged that the slumping economy had trumped lower fuel prices and even the elimination of a competitor -- rival DHL is ending domestic shipments in the U.S., a move some analysts believe could boost FedEx package volumes 3 to 6 percent and give it more power to raise prices.
FedEx gave a better outlook for its fiscal second quarter, which ended Nov. 30. The company said it expected to report earnings of $1.58 per share, compared with its prior outlook of $1.40 to $1.60 per share.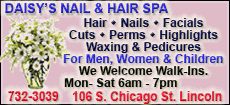 The results in the last quarter were helped by rapidly falling fuel prices and cost controls, said Chief Financial Officer Alan B. Graf Jr.
But demand for the company's services weakened throughout the quarter and global economic trends are worsening, leading to the gloomier outlook for the full fiscal year, Graf said.
The company said it was aligning costs with the weaker business conditions, and would aim for capital spending of $2.5 billion for the fiscal year, down from $3 billion planned last spring.