Here are some questions and answers about the money that's distributed in unemployment benefits.
Q: Where does the money come from?
A: It's raised through state and federal unemployment insurance taxes on employers. The federal tax is 6.2 percent on the first $7,000 in annual wages to each employee. State tax rates vary from state to state, as does the amount of each worker's income that's subject to the tax -- which ranges from $7,000 to $34,000.
Q: Do all employers in a given state pay the same?
A: No. The rate they pay depends on how many former employees have drawn jobless benefits -- the more such workers an employer has, the higher the tax rate it must pay the state.
The irony is that employers responsible for the most joblessness as a percentage of their work force -- the ones that have gone out of business -- cannot pay their share of unemployment taxes because they've gone under.
Q: Are state and federal taxes the only sources of funding?
A: Not quite. A few states also impose unemployment insurance taxes on employees.
Q: How is the federal money divided?
A: There are three federal accounts. One pays for state program administration; a second for the 50 percent share of the extended benefits program (more on that later); and the third for a loan fund for states with unusually high unemployment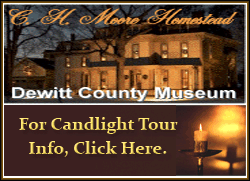 .
Q: Is there a ceiling on how much money can be in the federal accounts or is it just allowed to grow and grow?
A: Federal law does set ceilings. When they're reached, the excess is sent to the states' unemployment trust funds in proportion to the amount of money that came from the states.
The Congressional Budget Office, according to the U.S. Labor Department, calculated in its most recent estimate that the federal government would transfer about $9 billion to the states over the 2013-18 period. But that was calculated before the government had an understanding of the magnitude of the current economic recession.
Q: Who runs the unemployment programs, and who determines the size of the benefit payments?
A: The states. Typically, the benefits run for 26 weeks. Sometimes, during times like these, states or the federal government extend the benefit period -- the aforementioned extended benefits program.