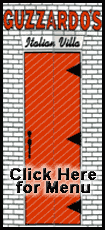 In Europe, the FTSE 100 index of leading British shares was 44.78 points, or 1.0 percent, higher at 4,344.84, while Germany's DAX was up 22.03 points to 4,737.91. The CAC-40 in France rose 35.99 points, or 1.1 percent, to 3,283.47.
Earlier in Asia, Japan's benchmark Nikkei 225 stock average climbed 0.8 percent to 8,395.87, but Hong Kong's Hang Seng index fell 1.9 percent to 14,753.22.
Tuesday's moves are muted in comparison to those experienced Monday, when optimism gripped investors around the world after President-elect Barack Obama indicated that his incoming administration will enact one of the biggest fiscal boosts in U.S. history, and China and India looked at new ways at shoring up their economies amid the global economic downturn.
"The specter of stimulus packages across the globe is cause for cheer, but at the same time we've got numbers like last week's non farm payrolls and the latest Japanese GDP readings that emphasize just how deep the recession that we're facing is and with that sort of landscape traders have every reason to be looking cautious," said Matt Buckland, a dealer at CMC Markets.
Japanese figures showed that the world's second biggest economy slumped by a quarterly rate of 0.5 percent in the third quarter of the year, more than the previous estimate of 0.1 percent. The downgrade was primarily a result of a sharp fall in inventories.
Despite the downgrade, Japanese stocks fared moderately well on hopes that lawmakers in the U.S. will approve a package to help Detroit's three automakers. The White House said Monday it was "very likely" to strike an agreement with Congress on funneling money to General Motors Corp., Chrysler LLC and Ford Motor Co.
The renewed hopes over the future of the U.S. automakers helped shares in Nissan Motor Co. and Honda Motor Co. soar 7.6 percent and 6.3 percent respectively.
Despite this week's improved performance, investors are nervous to call the bottom of the market especially with so much bad economic news likely to flow through in the coming months.
Marc Ostwald, a strategist at Monument Securities, said exceptionally thin trading volumes in the run-up to Christmas will likely drive volatility and that stocks may be the most volatile.