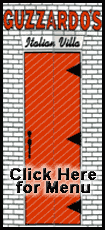 The industrial products manufacturer slashed its outlook for quarterly earnings from continuing operations to a range of 44 cents to 52 cents per share from a prior forecast of 74 cents to 82 cents per share.
Illinois Tool Works now assumes a drop in revenue between 7 percent and 9 percent, compared with its earlier forecast for a 6 percent to 9 percent decline from the $4.24 billion in sales it posted in the year-ago period. The new forecast implies sales of $3.94 billion to $3.99 billion.
Analysts surveyed by Thomson Reuters expect earnings per share to be 75 cents for the fourth quarter, on average.
The company said the most recent forecast reflects "significant further weakening" in North American and international markets, the negative impact of the dollar's strengthening against other major currencies and greater than anticipated restructuring costs in the quarter.
For the full year, the company now expects to report income from continuing operations in a range of $2.94 to $3.02 per share, on revenue growth of 6 percent to 7 percent over fiscal 2007's $16.17 billion in revenue. That implies sales of $17.14 billion to $17.30 billion.
This is well below the company's prior forecast for profit of $3.24 and $3.32 per share on revenue of $17.79 billion to $17.95 billion, which represented 10 percent to 11 percent growth. Wall Street has predicted profit of $3.25 per share on revenue of $16.31 billion.