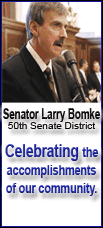 It is the first malaria vaccine to make it this far, and if further studies are successful, marketing approval could be sought as early as 2011. The vaccine was developed by the British-based GlaxoSmithKline PLC.
The results "add to our confidence that we are closer than ever before" to a malaria vaccine for African children, Dr. Christian Loucq, director of the PATH Malaria Vaccine Initiative, said during a teleconference from New Orleans.
The nonprofit group was started with a grant from the Bill and Melinda Gates Foundation to help develop malaria vaccines and make sure they're available where needed. The group teamed up with GlaxoSmithKline, and both paid for the vaccine studies.
The findings were presented Monday at a New Orleans meeting of the American Society for Tropical Medicine and Hygiene and will be in Thursday's New England Journal of Medicine. Some of the researchers work for the nonprofit group or the drugmaker.
Malaria is a tropical disease whose victims are mostly young children in sub-Saharan Africa. It is caused by a parasite and spread through a bite from an infected mosquito. The parasite travels quickly to the liver where it matures, enters the bloodstream and causes fever, chills, flu-like symptoms and anemia. The GlaxoSmithKline vaccine is designed to attack the parasite before it can infect the liver.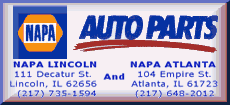 "Given the magnitude of malaria in Africa, the results represent a major milestone," said Dr. Ally Olotu, one of the researchers from Kilifi, Kenya.
The World Health Organization estimates that some 247 million people worldwide get malaria each year, but the most dangerous type is mainly in Africa. Government and private programs to control it have shown some progress in recent years with the distribution of bed nets, mosquito spraying and better malaria drugs. The United Nations announced a program in September to step up efforts against the disease with the goal of eliminating it by 2015.
The two studies reporting findings Monday were done in rural areas of East Africa.
One study involved 894 children ages 5 months to 17 months in Kenya and Tanzania. During the eight months the children were followed, there were half as many cases of malaria in those who got three vaccine shots compared to those who didn't get them -- an effectiveness rate of 53 percent.
Because malaria is so deadly, a vaccine that provides significant protection would be a public health victory.
"The vaccine -- even a partially effective vaccine- has the potential to save hundreds of thousands of lives each year," Loucq told reporters.