Remote racers, U.S. Marines join forces for Toys for Tots

Send a link to a friend
[December 09, 2008] For the past two years RJD Hobbies and Raceway at Bee's Floral and Landscaping, 1302 State Route 10, has had an electric indoor race for the U.S. Marine Corps Reserve's Toys for Tots. The raceway and its patrons and guests have done a great job for the gift program the last two years, and it is hoped that this year surpasses previous totals. The races will be on Saturday, with a start time of 1 p.m.
The first year the raceway took in $3,600 worth of toys and cash. The second year they collected $4,000 worth of toys for the kids in Logan County. With this third Christmas campaign, owners Darrell, Lorrie and Michael Paige have high hopes for another stellar year.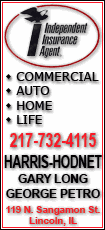 The entry fee from the drivers who race is a toy with a value of $20 or more. It can be a toy for boys or girls or something that fits both.

The Paiges are excited about having this race again to help out the not-so-fortunate kids in our area, and although the past results have been excellent, they hope that this year's event is even better.

Full-uniformed Marines will be on hand this year to see how the raceway operates and to join in the day's activities.

The Paige family thanks their great sponsors, including their largest distributor for toys, a company out of Champaign called Hobbico, with the effort handled by Scott Cramer, an employee of the company.

Racers who donate toys can still be rewarded for a day of good racing. Winners will receive trophies, with the cost being supported by RJD Hobbies and Raceway, Nave Electric, Wal-Mart, Lincoln IGA, State Bank, and American Legion Post and Auxiliary Unit 263.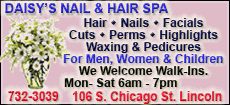 Other donations from companies for giveaways so far are from Sew Personal Designs, Hobbico, RJD Hobbies, Great Plains, Traxxas, Horizon, Sunbelt Rentals, Castle Creations, Canham Graphics and Primo Designs.
In addition, there will be T-shirts for sale for only $8 with graphics that racers and fans of all ages will want to own and wear proudly. The graphics on the shirt are exceptional as pictured here.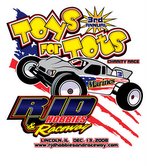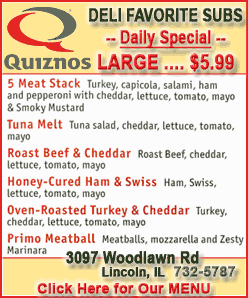 There will also be a 50/50 drawing and an auction during the day's events.
All proceeds from the day's events go to Toys for Tots.
The Paige family invites not only remote racers to come on out this Saturday, but for everyone in the community to stop by, be entertained with some great remote racing and help area kids have a memorable and merry Christmas.
[Text from file received from RJD Hobbies and Raceway; LDN staff]
Related links