Illinois EPA offers environmentally friendly holiday tips
'Tis the season to reduce, reuse and recycle

Send a link to a friend
[December 09, 2008] SPRINGFIELD -- With the holidays upon us, Illinois EPA Director Doug Scott reminds people throughout Illinois when purchasing gifts to be environmentally conscious, choose sustainable gifts and recycle whenever possible in order limit the negative impact on the environment and keep tons of potential waste out of Illinois landfills.
"The end of the year gives us a moment to reflect on our choices and look forward to new beginnings. This is also a good time to revisit successful recycling practices that have positive impacts on the environment, or change some old habits and make a resolution to adopt a greener lifestyle," said Scott.
With holiday festivities often comes an increase in the amount of waste and garbage we all produce in our homes. According to the U.S. Environmental Protection Agency, it has been estimated that Americans throw away 25 percent more trash between Thanksgiving and New Year's Day than during any other time of the year. The extra waste amounts to 25 million tons. In fact, 38,000 miles of ribbon alone is thrown out each year -- enough to tie a bow around the Earth.

The amount of garbage is not the only item to increase in homes this season. Making holidays bright can also lead to increased energy usage and the potential for higher electricity bills. The Illinois EPA would like to help by offering some simple ways to cut waste, conserve energy and otherwise be "green" during this busy holiday season.

The Illinois EPA urges everyone to reduce, reuse and recycle, not only during the holidays, but every day. Many "green" tips, suggestions and ideas can be used year-round. Here are some simple steps you can take to incorporate a more environmentally friendly lifestyle: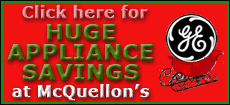 Minimize your car use whenever possible to save gas and reduce air pollution. Take public transportation, carpool with a friend or walk when you go shopping or to holiday parties.

Bring your own reusable bags from home. When buying gifts, consolidate your gift purchases into one bag rather than getting a new bag at each store.

Consider the durability of a product before you buy it as a gift. Consider how long an item will last before you make a purchase. Often, a cheaper item will wear out long before its more durable equivalent, which can be passed down to others.

Buy gifts that are kinder to the environment, such as a solar-powered calculator, bird-feeder kit, bamboo skateboard, educational eco-toys, refurbished computer, backyard composter, rain barrel, and recycled-content stationery and notepads.

Choose rechargeable batteries rather than disposable batteries to accompany your electronic gifts. Consider giving a battery charger as well. About 40 percent of all battery sales occur during the holiday season.

If you send holiday cards, buy recycled-content cards and envelopes. Or, make your own cards out of last year's cards and wrapping paper. You can also try sending electronic greeting cards to reduce paper waste.

Consider nonmaterial gifts. How about a gift certificate or coupon for dinner, music lessons, pet-sitting, house cleaning, guided tours, prepaid class registration or a massage at a local spa, or tickets for a sporting event, museum, concert or play?

Make edible gifts, such as breads, cookies, preserves, dried fruits, nut mixes or herbed vinegars. Give the baked goods in holiday tins or baskets that can be reused.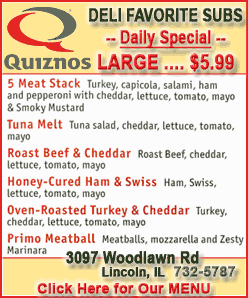 After the gifts have been opened, take foam peanut and bubble wrap to a mailing or shipping store where they can be reused. Save boxes and bows for reuse.

Invest in your family and friends. Instead of giving a gift, contribute to a child's savings account, education IRA or give them a U.S. savings bond. Or, give a monetary donation in a friend's name to a favorite charity.

Think up creative gift wrapping ideas. Wrap gifts in the comics, old calendars or maps, decorated brown grocery bags, or a colorful piece of fabric. Also remember to save gift boxes, ribbons, bows and gift wrap to use next year.

Got a new microwave, toaster, clock radio, toy or coat? Consider giving away your old appliances, toys, games or clothing to a local charity or thrift store.

Consider using energy-saving, solid-state LED holiday lights and strands. Items with these light-emitting diodes are up to 90 percent more energy-efficient than traditional incandescent holiday bulbs.

If you plan on entertaining, have clearly marked recycling containers at your party for guests to recycle their cans and bottles. Put leftovers in reusable containers and send them home with guests.

If you're shopping from mail-order catalogs, remember to cancel the ones you don't need.

After the holidays, look for ways to recycle your tree instead of sending it to a landfill. Check with your local solid waste department and find out if they collect and mulch trees.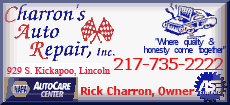 If you're going away from home for the holidays, turn down your thermostat and put lights on timers to save energy.

Buy offsets for the climate-altering carbon emissions you may generate from car and air travel during the holidays. A number of online programs exist to help you fund specific emissions-curbing projects.
[Text from Illinois Environmental Protection Agency file received from the Illinois Office of Communication and Information]