Blagojevich also was charged with using his authority as governor in an attempt to squeeze out campaign contributions, prosecutors said.
Blagojevich's chief of staff, John Harris, also was arrested.
Federal agents were in Blagojevich's office in the Thompson Center in downtown Chicago on Tuesday morning.
Corruption in the Blagojevich administration has been the focus of a federal Operation Board Games involving an alleged $7 million scheme aimed at squeezing kickbacks out of companies seeking business from the state. Federal prosecutors have acknowledged they're also investigating "serious allegations of endemic hiring fraud" under Blagojevich.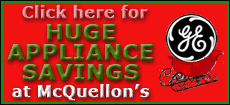 The Chicago Tribune reported Tuesday morning that the federal investigation had spread to Blagojevich's efforts to fill the U.S. Senate vacancy left by the election of Barack Obama as president.
Political fundraiser Antoin "Tony" Rezko, who raised money for the campaigns of both Blagojevich and Obama, is awaiting sentencing after being convicted of fraud and other charges. Blagojevich's chief fundraiser, Christopher G. Kelly, is due to stand trial early next year on charges of obstructing the Internal Revenue Service.