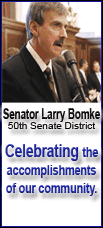 Blagojevich also was charged with illegally threatening to withhold state assistance to Tribune Co., the owner of the Chicago Tribune, in the sale of Wrigley Field, according to a federal criminal complaint. In return for state assistance, Blagojevich allegedly wanted members of the paper's editorial board who had been critical of him fired.
"We were in the middle of a corruption crime spree and we wanted to stop it," Fitzgerald said Tuesday, calling the corruption charges against Blagojevich "a truly new low."
Federal investigators bugged the governor's campaign offices and placed a tap on his home phone, and Chicago FBI chief Robert Grant said even seasoned investigators were "stunned" by what they heard on the tapes.
Blagojevich spokesman Lucio Guerrero said the governor's office did not have immediate comment on the charges but issued a statement saying the "allegations do nothing to impact the services, duties or function of the state."
A 76-page FBI affidavit said the 51-year-old Democratic governor was intercepted on court-authorized wiretaps over the last month conspiring to sell or trade the vacant Senate seat for personal benefits for himself and his wife, Patti.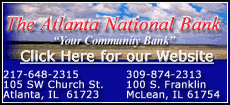 Otherwise, Blagojevich considered appointing himself. The affidavit said that as late as Nov. 3, he told his deputy governor that if "they're not going to offer me anything of value, I might as well take it."
"I'm going to keep this Senate option for me a real possibility, you know, and therefore I can drive a hard bargain," Blagojevich allegedly said later that day, according to the affidavit, which also quoted him as saying in a remark punctuated by profanity that the seat was "a valuable thing -- you just don't give it away for nothing."
The affidavit said Blagojevich also discussed getting a substantial salary for himself at a nonprofit foundation or an organization affiliated with labor unions.
It said Blagojevich also talked about getting his wife placed on corporate boards where she might get $150,000 a year in director's fees.
He also allegedly discussed getting campaign funds for himself or possibly a post in the president's cabinet or an ambassadorship once he left the governor's office. He noted becoming a U.S. senator might remake his image for a possible presidential run in 2016, according to the affidavit. And he allegedly said a Senate seat would also provide him with corporate contacts if he needed a job and present an opportunity for his wife to work as a lobbyist.
"I want to make money," the affidavit quotes him as saying in one conversation.
The affidavit said Blagojevich expressed frustration at being "stuck" as governor and that he would have access to greater resources if he were indicted while in the U.S. Senate than while sitting as governor.
Among those being considered for the Senate post: U.S. Reps. Jesse Jackson Jr., Danny Davis, Jan Schakowsky and Luis Gutierrez; Illinois Senate President Emil Jones; and Illinois Department of Veterans' Affairs Director Tammy Duckworth.
The affidavit outlined a Nov. 10 call between Blagojevich, his wife, his chief of staff -- John Harris, who also was arrested Tuesday -- and a group of advisers in which Harris allegedly suggested working out an agreement with the Service Employees International Union.
Under the plan, Blagojevich would appoint a new senator who would be helpful to the president-elect and in turn get a job as head of Change to Win, a group formed by the union. The union would get an unspecified favor from Obama later.
Nothing in the court papers suggested Obama had any part in the discussion. In fact, Blagojevich allegedly said in the same conversation that Obama most likely would not appoint him as secretary of Health and Human Services or to an ambassadorship because of the negative publicity that has surrounded the governor for three years.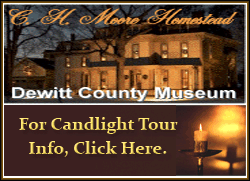 One day later, according to the affidavit, Blagojevich allegedly told an associate he knew Obama wanted a specific Senate candidate but "they're not going to give me anything except appreciation." He finished the remark with an expletive.
Blagojevich also was charged with using his authority as governor in an attempt to squeeze out campaign contributions.
Corruption in the Blagojevich administration has been the focus of a federal investigation involving an alleged $7 million scheme aimed at squeezing kickbacks out of companies seeking business from the state. Federal prosecutors have acknowledged they're also investigating "serious allegations of endemic hiring fraud" under Blagojevich, who has a $177,412 salary, though it's unclear whether he accepts the total.